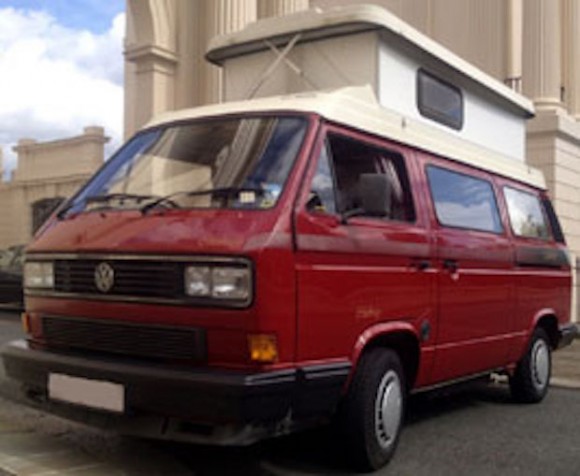 The Holdsworth campers are so different from the Westys we are used to in the states. It has a more homey feel, and more like a motorhome. Lots of wood and an interesting layout make it quite appealing. Click through to check out this rare interior.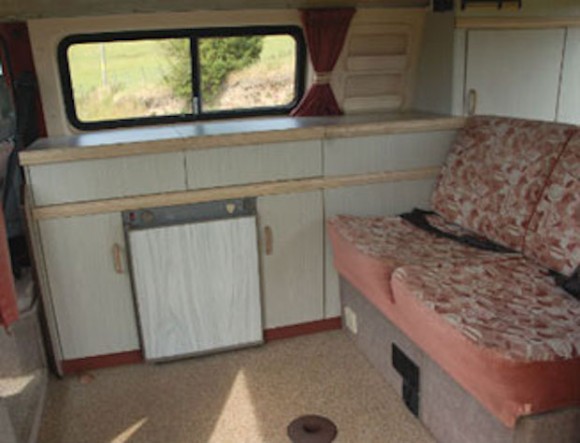 The cabinets cover the right side of the van, and include a kitchenette and fridge.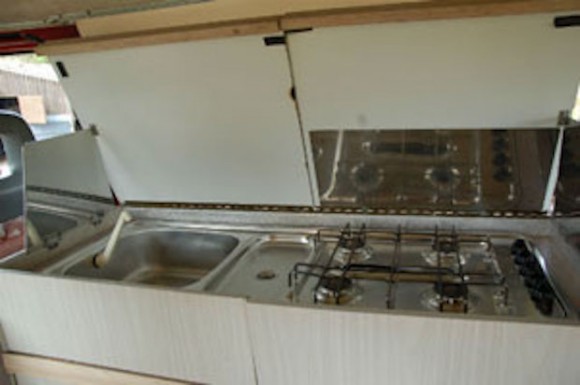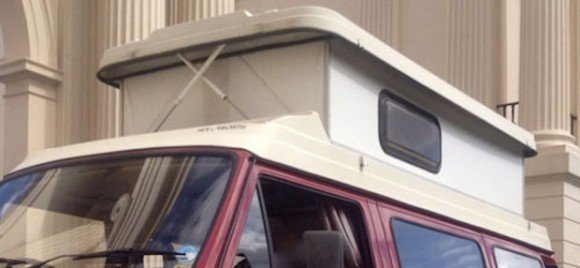 The pop top creates a lot of space for storage and sleeping, and it goes straight up from the middle.
Check out all the storage space up there.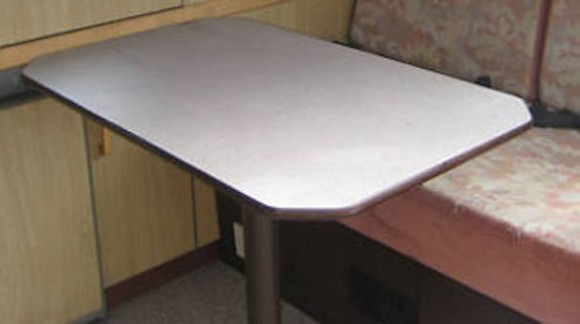 The Holdsworth includes a rear table. Unlike the Westy, this one mounts in the floor instead of swiveling out from above the cabinets.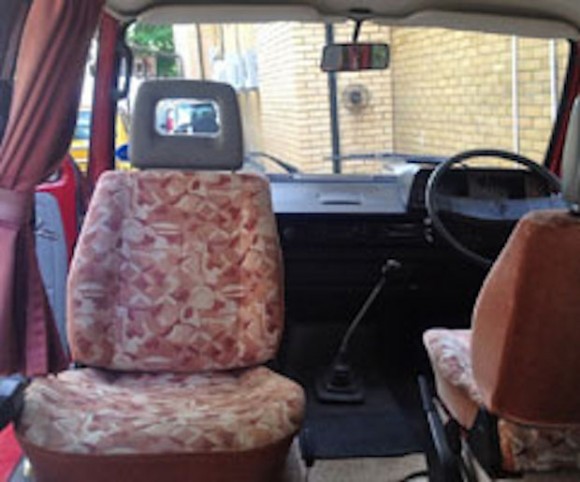 Just like the Westy, the front seats swivel back. Check out the source link below for much more info.