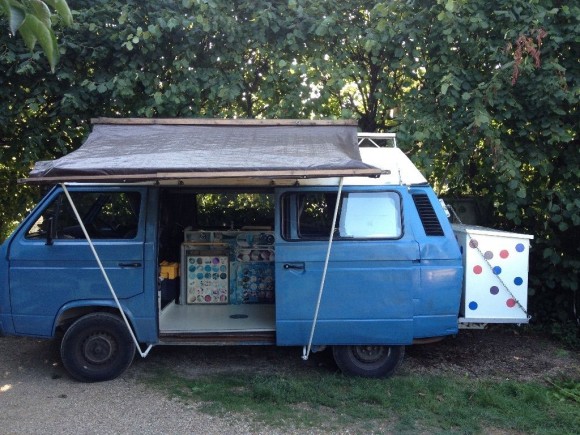 This 1990 high top Vanagon is rustic, but has potential. Located in the UK, this van was recently for sale for £5,500. At first glance it looks like a beaten up old van, but it does have some nice hacks. It has a large storage box in the back, and a solar panel. It also looks to have a homemade awning. Click through to have a look inside.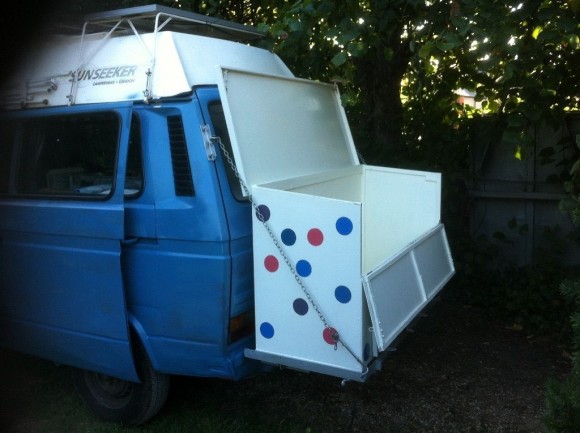 Check out that large storage box. You could put all kinds of things in there.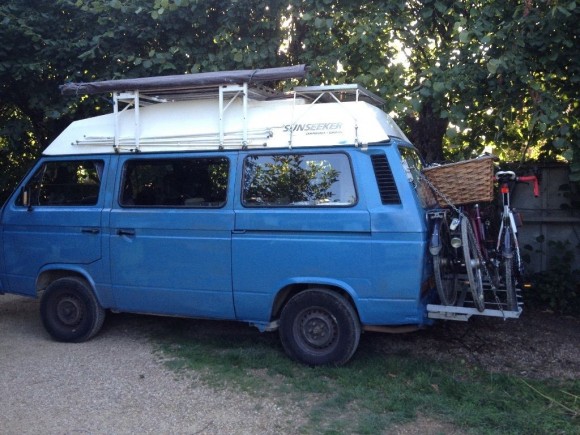 If you don't need the storage, you can simply mount your bikes behind the van.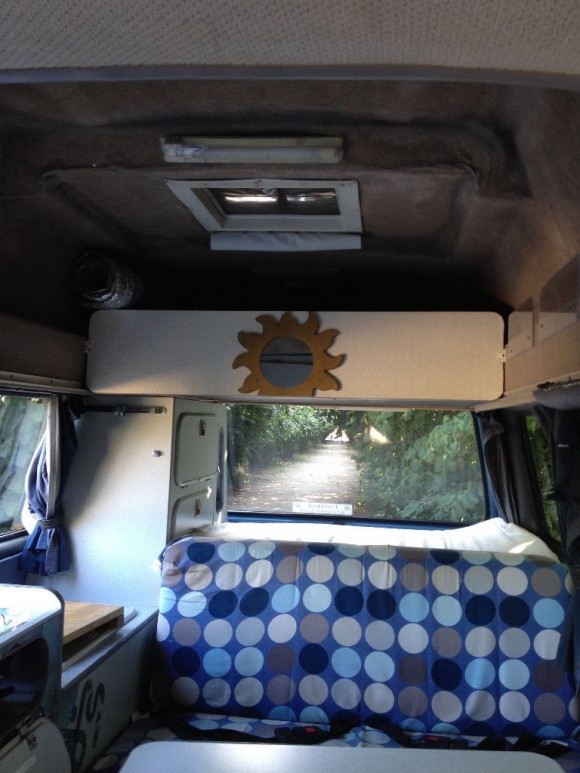 There is lots of head room courtesy of the high top. Check out the rear cabinets. We don't see them like that in the US.
Here she is from the rear. You can get a good shot of the solar panel and awning from this view. Hit the source link below for more.