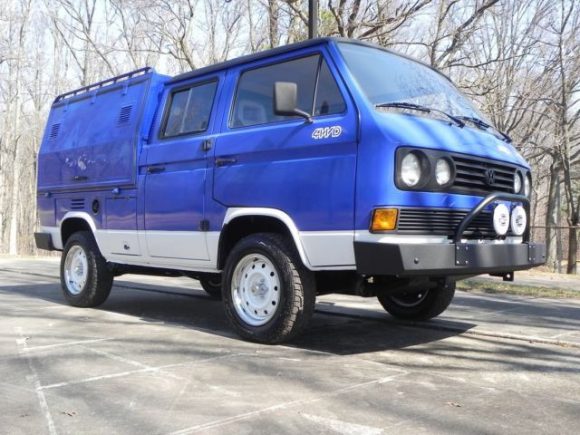 This 1986 double cab Syncro utility truck has been completely redone. It is located in NJ and is listed on findclassiccars.com. The owner advertises it as having two lockers. One is obviously up top and there is also a lower locker. Click through for more pictures.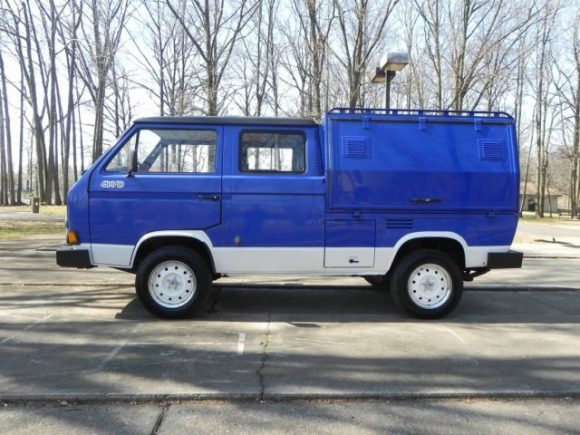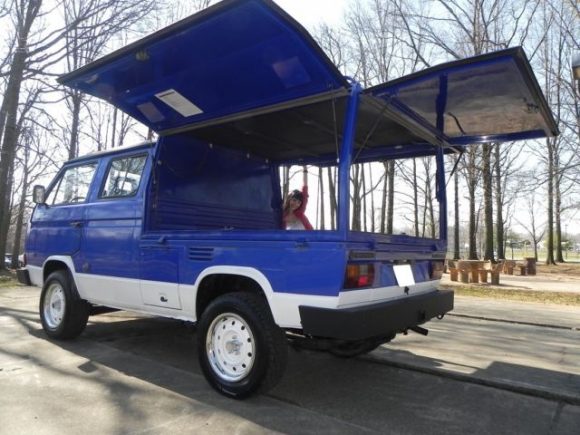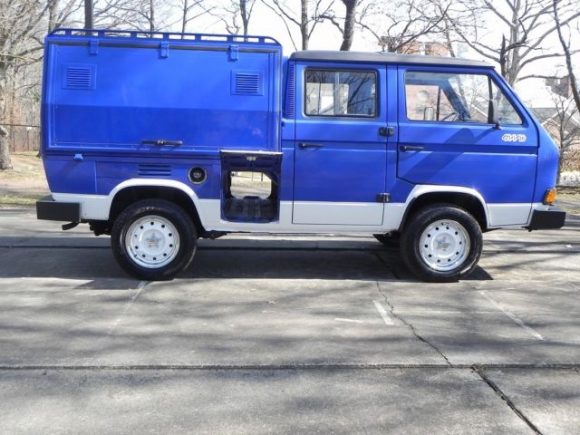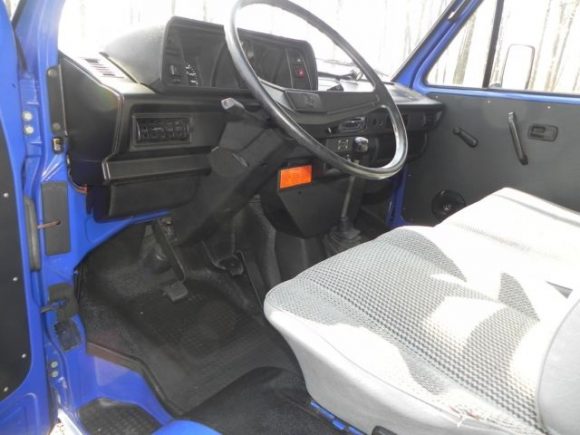 The interior looks very nice with new door panels. The upholstery seems to be in decent shape.
All she needs is custom wheels!