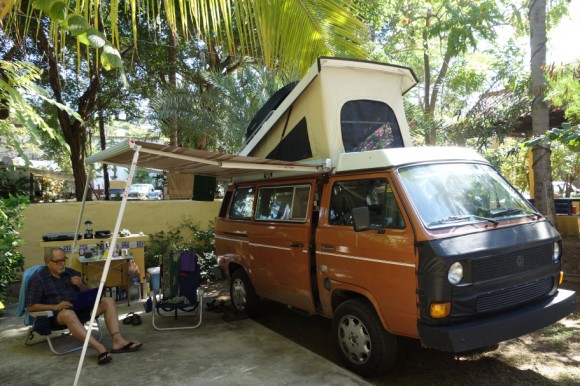 Don't you just love the stories we see of people who just jump in a Vanagon and go? Here is another adventurous Vanagon owner. A guy named Dave has a Vanagon and a Blog. He started traveling towards Mexico with no idea where he would end up. He has some fantastic photos on his blog, but of course, we're more interested in his ride. You can see one of his camp sites above, but click through to check out the inside of his Vanagon.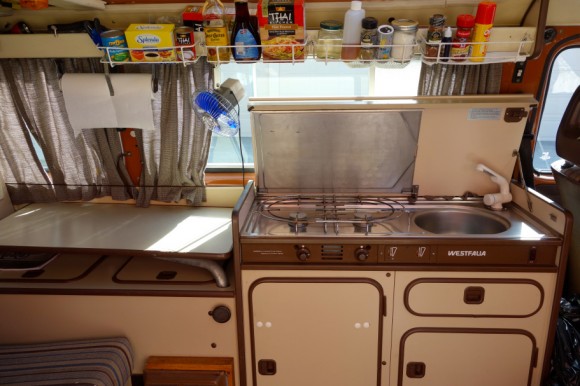 This is Dave's setup. Check out the rack of food above the kitchen. Love it!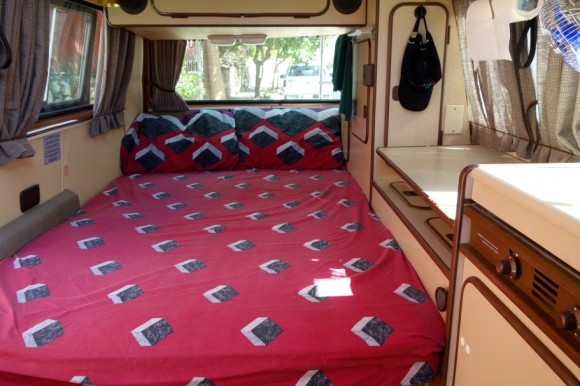 Check out Dave's bed mode. It looks so clean and cozy.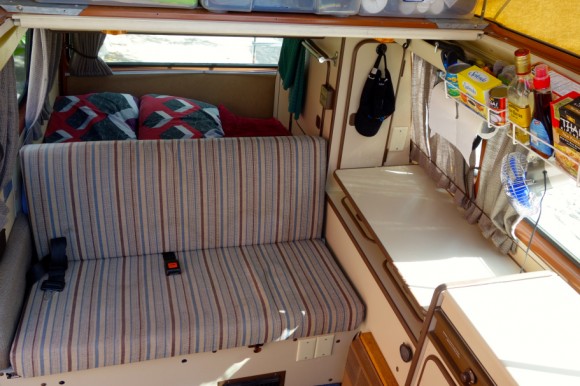 Here is his setup when he's ready to drive. Everything is put away.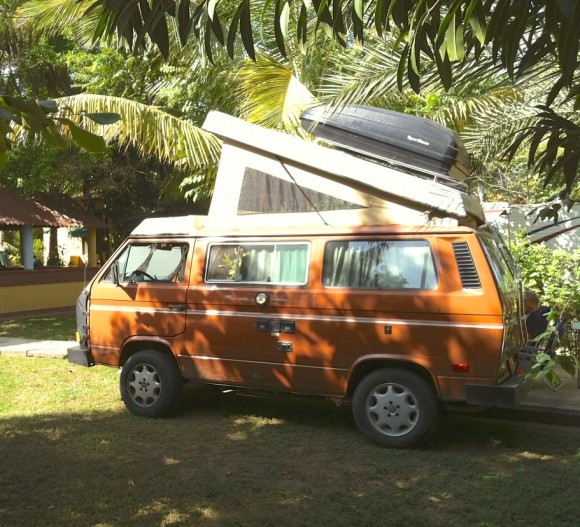 One last pic of Dave's ride. Hit the source link below to check out some fantastic photos form his travels. It's worth your time!