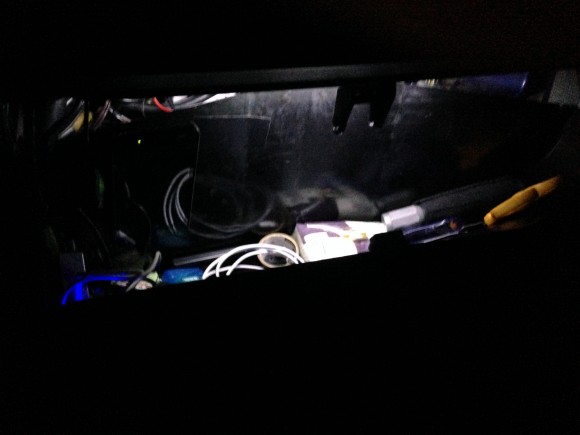 GoWesty sells a glovebox LED light kit for about $38, but since I already had the LED lights we decided to make our own kit. The first purchase was this micro switch to tell when the glove box is open. It arrived from Amazon in two days and we were ready to roll. Click through to see how we did it.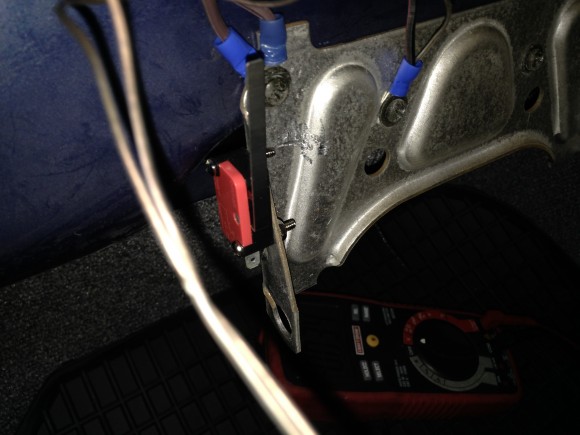 We mounted the switch on the back plate of the glove box. We had to line it up and drill 2 holes, but it was easy.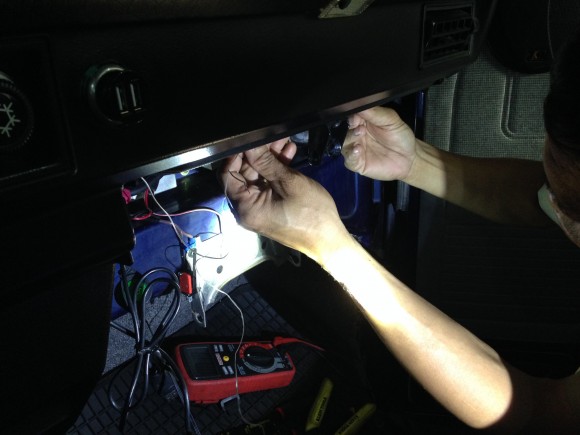 Then we connected the lights to the switch and taped them just above the glove box. I did not get a picture of the actual lights, but you can tell where we placed them. When you open the glove box the light comes on and it feels completely stock.
GoWesty sells their kit here. The following is an instructional video of how GoWesty does it. We did basically the same thing, but with our own switch and LED lights.