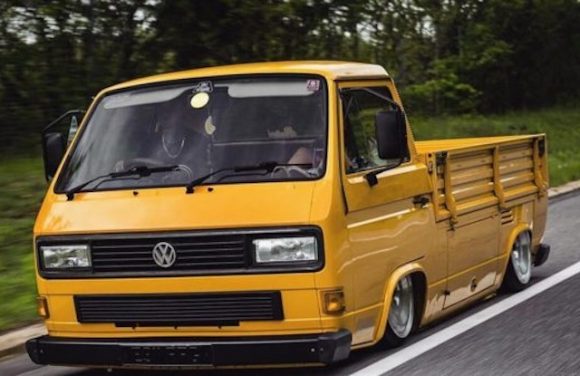 We've seen a lot of dropped VW Vanagons, but this may be the lowest drop yet. This thing has hydraulics to drop it so it can likely go back up when it wants to. Check out how low this thing can go. It looks like it's touching the ground.

READ MORE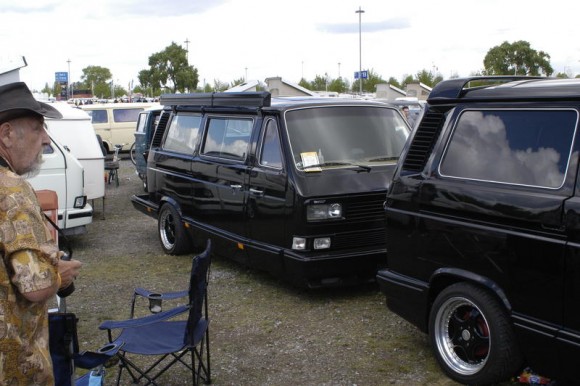 We have seen several Vanagon trailers where the owner cuts off a chunk of the front end and uses the rest of the van as a trailer. What would happen if someone used the entire van as the trailer? Here you have it. This van showed up at several European shows a few years ago. It looks like they have removed the front wheels to use the entire van as the trailer.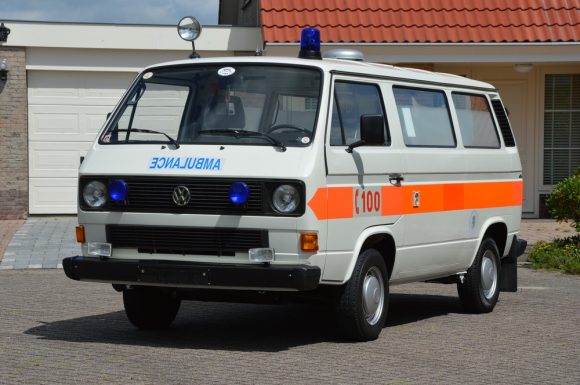 We've seen Vanagon ambulances before. This one comes from Brussels Belgium. It is a fully loaded ambulance that has an original odometer reading of just 54.340 Km. Click through to see the interior.

READ MORE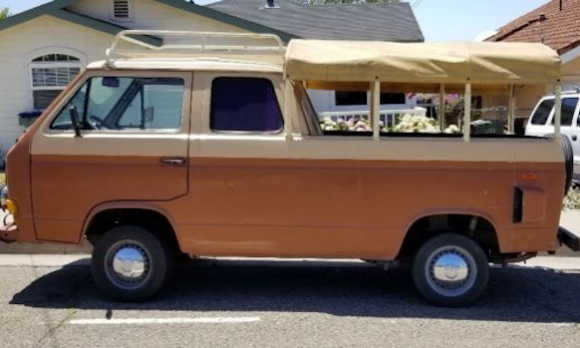 Talk about a hack. This 1985 Vanagon has been customized to be a "Doka Clone." It is currently for sale in California and has 163,000 miles on it. Everything works except the custom air conditioning. The description says, "VW 1985 Vanagon GL 1.9L CUSTOM, " DOUBLE CAB DOKA CLONE ". My Grandfathers last custom vehicle. It has a 1.9L motor that was rebuilt in mid 2015 and now has only 30,000 miles on it. It's in excellent running condition, and always maintained on mileage schedule. All the lights work perfect. The tires are at 85%. CUSTOM ADDED AC UNIT IS NON WORKING". AC can be used if the AC pumps added again."

READ MORE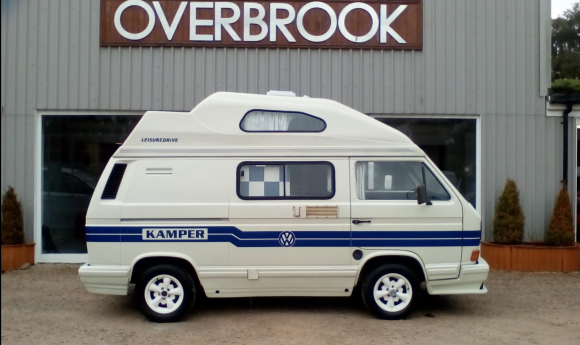 This 1984 Leisuredrive Kamper T25 looks great! It's white with blue stripes and appears to be in pretty good shape. The interior leaves a lot to be desired, but it's still a great ride. It is currently for sale in the UK. Have a look.

READ MORE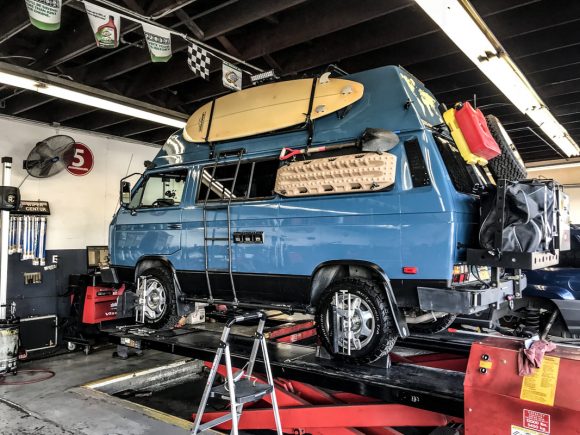 Is this the best Vanagon build ever? It certainly could be. There is so much to say about this Vanagon we could literally build an entire website around it. Luckily, someone already has. This is a fantastic build with so many mods and hacks it's ridiculous. Just look at the picture above and admire the multitude of accessories, new bumpers, storage, etc., etc. The paint is new and she's ready for the road. Click through to see the interior.

READ MORE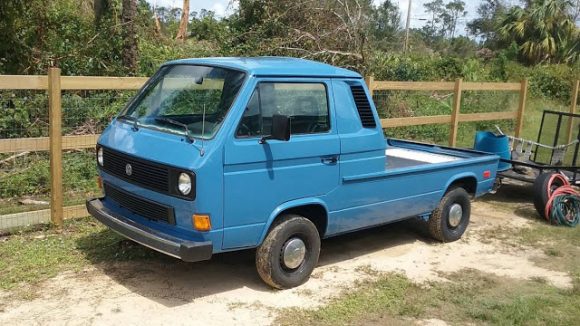 This 1984 VW truck looks like it started as a Vanagon. The middle of the van has been removed with the rear vent pushed up against the front. The rear of the Vanagon has been removed to turn this into a truck of sorts. The seller is seeking $4800 for this unique vehicle.

READ MORE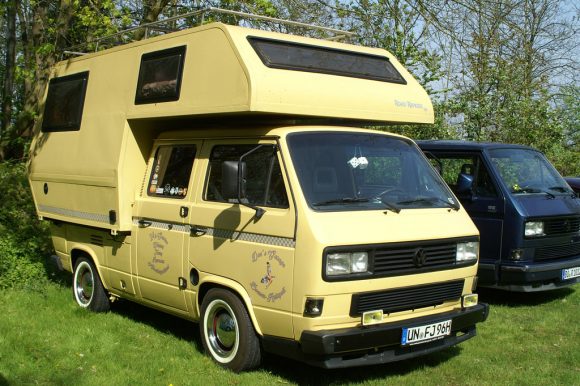 How's this for a gorgeous VW Doka T3 camper? The camper says "Road Ranger" on it, but it looks homemade. This camper is very well put together and has a unique look. Everything matches, and the whitewall tires on the classic wheels add a lot to its beauty. I like the semi-truck side view mirrors too!
The camper has a lot of windows and a roof rack for luggage. Great job!
« Older Entries | Newer Entries »