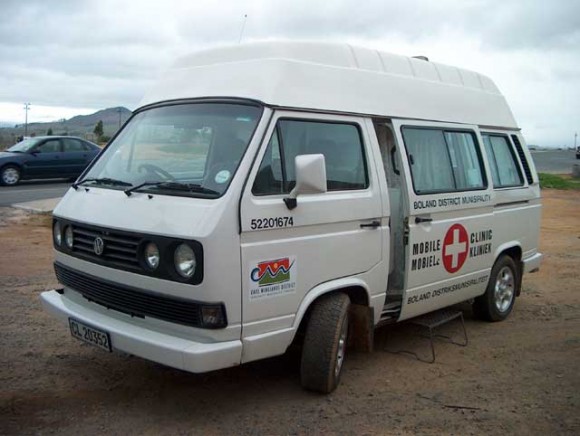 It looks like they use the South African T3 Vanagons as mobile clinics. These pictures come courtesy of TheSamba user Fig. Click through to see another pic.

READ MORE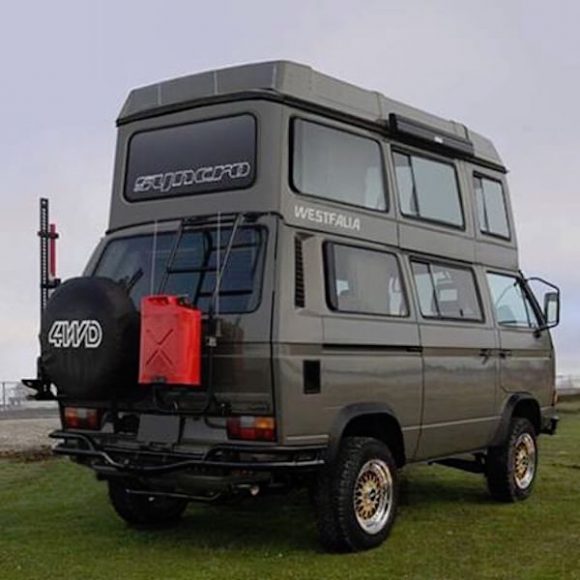 This double decker Westy appeared on Craigslist in San Francisco. Very cool.
For sale I have my Vanagon Syncro AWD double deck westfalia custom made for Donald Trump. It has served us well, we take it to the north pole every year for vacation. We are looking for a newer vehicle that can accommodate my family. This vanagon has an updated engine conversion to a Ferrari Formula One, V12 engine twin turbo (it takes 100 octane super premium gas and it gives an amazing 3 miles to the gallon). It also comes with its own nuclear plant (new Mr. Fusion just installed by GoWesty) and a new flux capacitor. I'll accept trades, what do you have? I might take your house in Los Gatos or Palo Alto.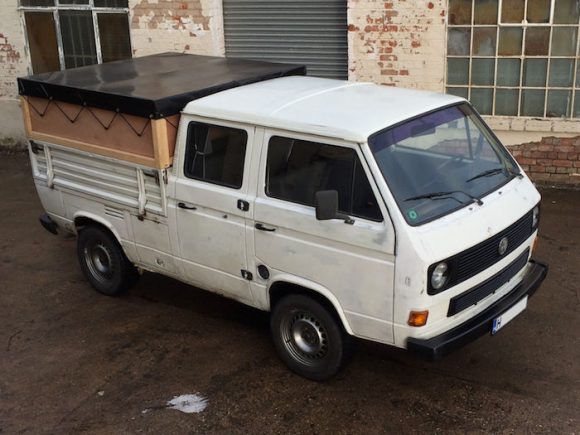 This double cab Doka is unique. In addition to a homemade box on the bed, the front cab has bench seats that turn into a double bed. Don't believe me? Click through for more.

READ MORE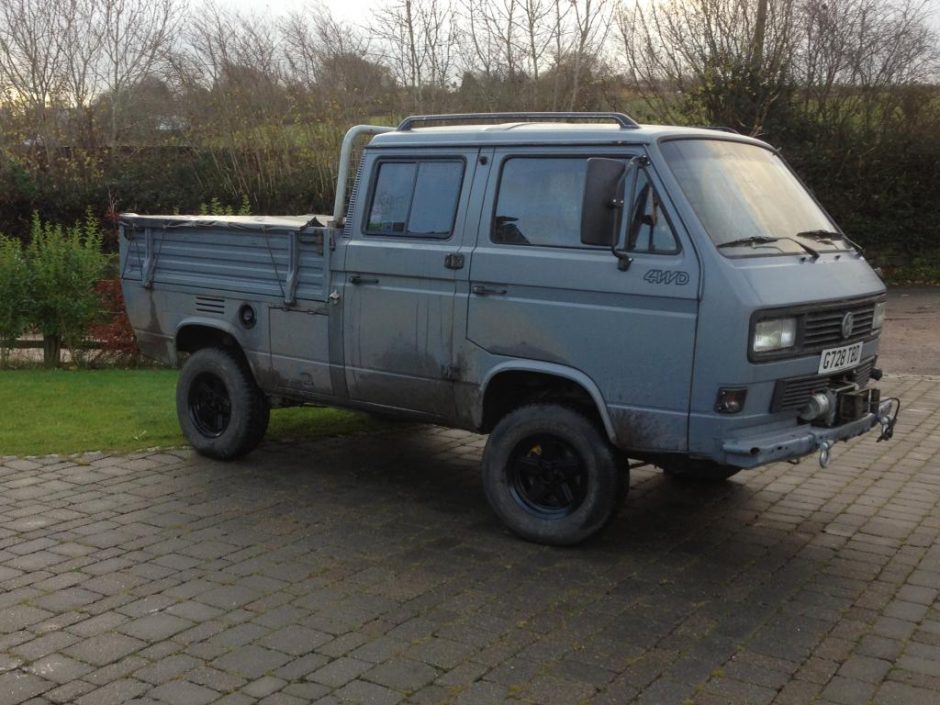 This bad boy was for sale recently but it is now sold. She looks a little rough, but don't let the exterior fool you. She has an upright 1z midi engine conversion, a Golf Ricaro interior, stainless steel exhaust, a winch with remote & isolation, roll bars, and more. Click through to see more.

READ MORE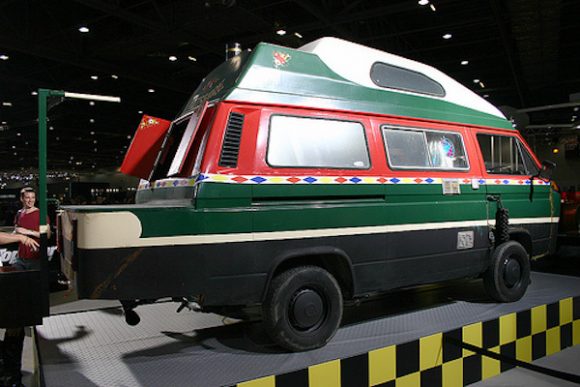 This fishing boat/Vanagon is the creation of Richard Hammond. The amphibious vehicle can take you directly from land to sea without stopping. Click through to see a video of this guy in action.

READ MORE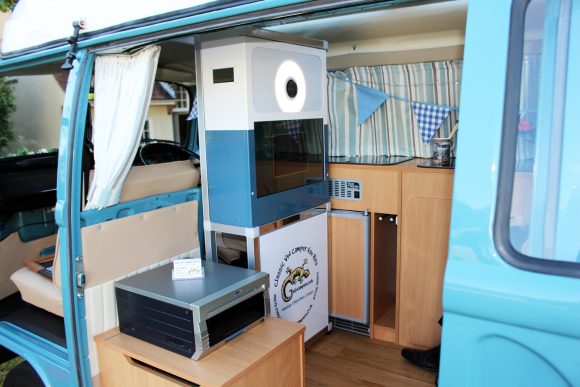 Want to do something really crazy with your Vanagon camper? How put putting a photo booth in it. Don't laugh, because it already exists. If you check out T3 Photo Booths, they give the following specs: Customized design and panels to fit perfectly between seats, 10 minutes set-up time, Plug and Play Unit, Bright LED Lighting, DNP DS40 Sub Dye Printer.

READ MORE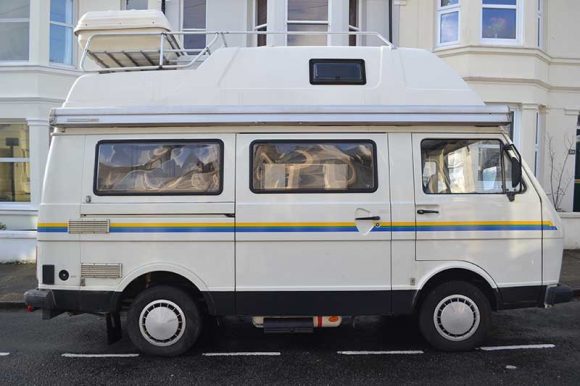 This camper conversion was made from a Volkswagen LT. The LT was the largest light commercial panel van that Volkswagen made. This one was made from 1989 – 1993. It's similar to the Westys we're so familiar with, but larger with a very high top. I'd love to own one of these.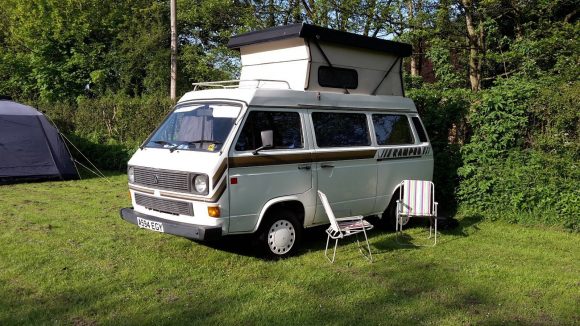 I call this one a pop up camper instead of a pop top. The camper goes straight up and provides sleeping quarters for two. It looks pretty stock as it has the original paint and graphics. It was for sale recently on eBay. Check it out.

READ MORE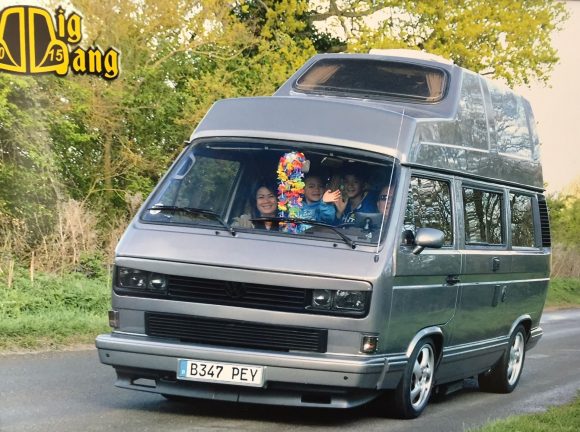 If you look closely, you can see a very large window on top of this gorgeous steel gray T25 hightop. She also sports some very nice Porsche wheels This van was listed on eBay this year for £13,995.00. It must be worth it as the list of goodies includes, 4 birth, Rock 'n roll bed, 2 burner hob, on board waste water tank, swivelling front passenger seat, 240v mains hook-up, 12v lighting, on board water tank with 12v pump. Click through for more pics.
« Older Entries | Newer Entries »