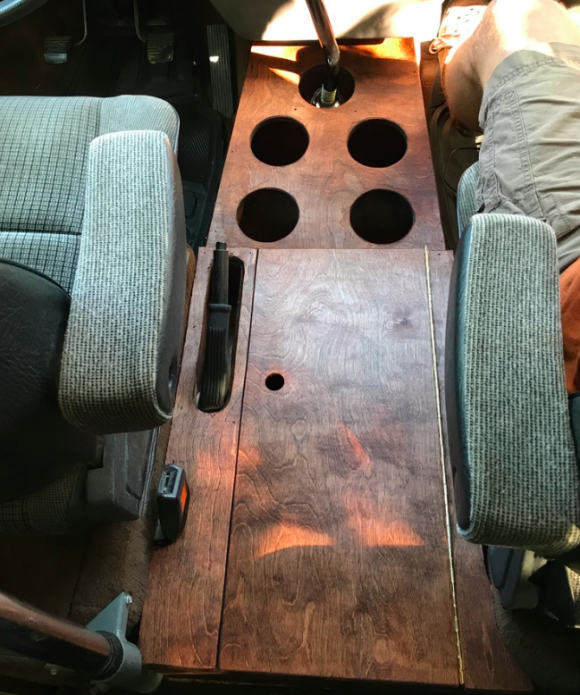 This is a nice homemade Vanagon center console with cup holders and storage. If you want the job done right do it yourself. You can see how this Vanagon owner planned out the build and made it happen by visiting Vanagon Geek.
Tags:
Console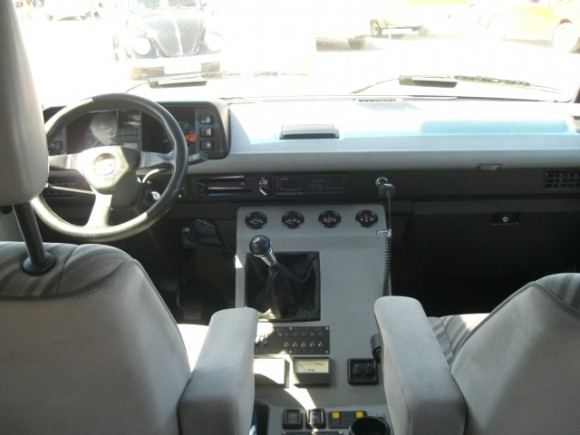 Check out this custom console for the Vanagon cockpit. It is full of gauges, switches, and lights, and is perfect for the Vanagon enthusiast. Although the picture is cut off, it looks like the console contains a cup holder at the bottom. One of the downsides of this kind of console is it limits the ability to mount the Vanagon from the side door, but it sure looks cool.
Tags:
Console
,
Gauges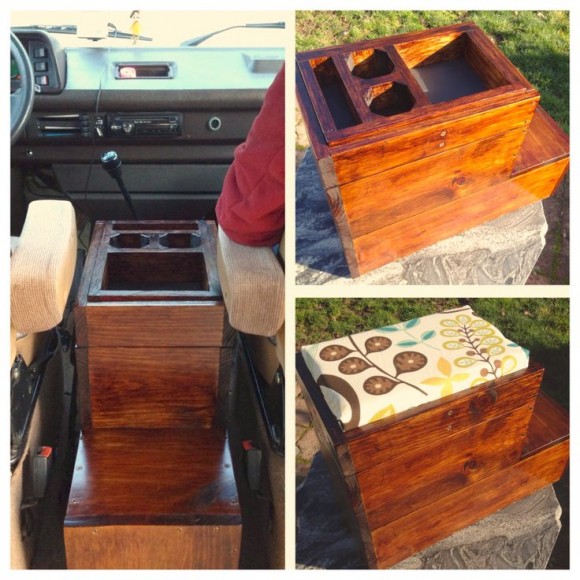 I love when Vanagon owners figure out a way to customize their vans. This Vanagon owner took some scrap wood and material and created a very nice center console. The console holds his coffee and provides a step for his dog who wants to look out the front window. He says he still intends to add some usb charging ports. Nice job!
Tags:
Console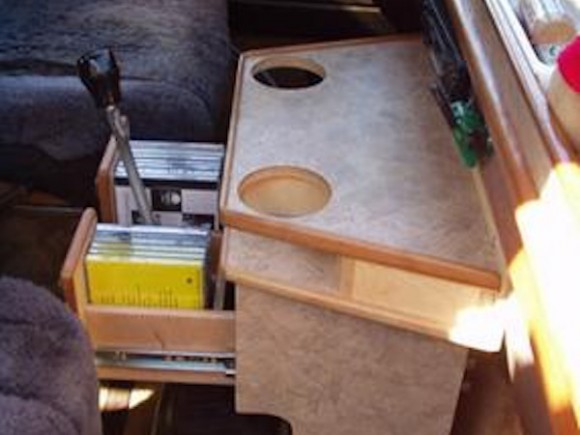 The center console is such a challenge for Vanagon owners because of the position of the shifter. It's simply too close to the dash to get any meaningful console to fit. Here is an example of a DIY center console by some guy named Leon. Featured on Vanagonauts, this console provides lots of room for your food and drinks. This hack is especially interesting because the shifter had to be moved back about 8 inches to make it fit. Yikes! Click through for another pic.

READ MORE
Tags:
Console