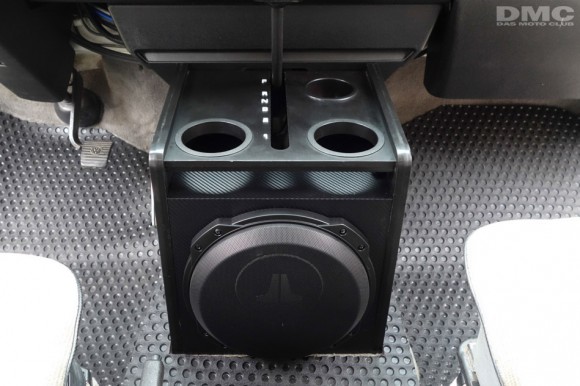 GoWesty and Van Cafe sell the Rhino Design Studio Center Console for Vanagons. One customer decided the console would make a nice place for a subwoofer, and he set out to make his dream happen. The results are quite nice as he hacked up that console very well. The best part is he published a step by step guide on how he did it. Click through to see how he did it.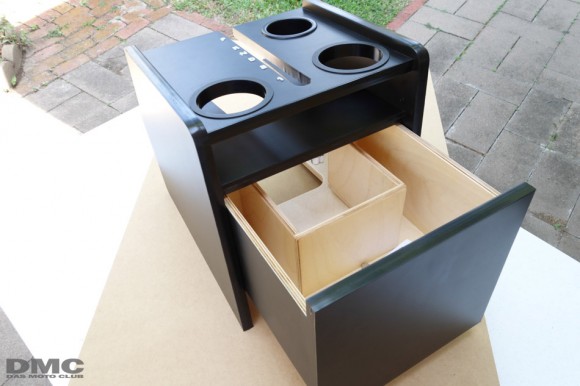 He started with a brand new Rhino Design Studio Center Console and went to work. He removed the drawer and shelves then fabricated the support for the subwoofer.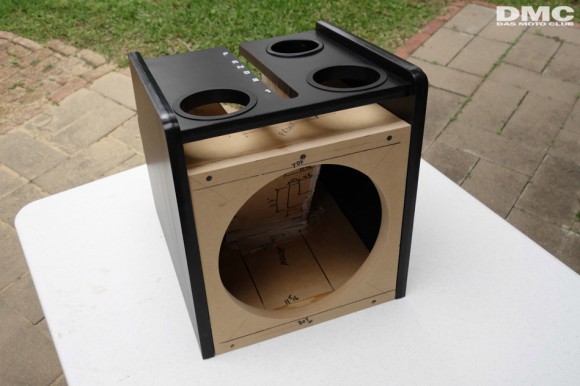 Hit the source link below for the complete step by step guide with many more photos. This is a nice hack if you want your subwoofer in the front of your vanagon.