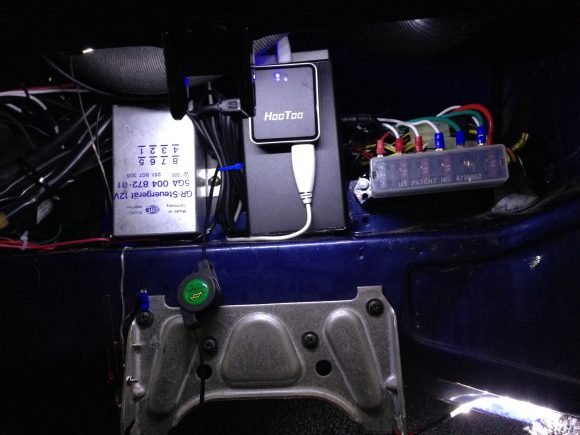 We have referred to our streaming setup when we mounted the iPad, but we have never explained exactly what we have going on. We purchased this HooToo Travel Router and mounted it behind the Vanagon glove box. It is connected to a 500GB hard drive (or more recently a 256GB USB thumb drive). It allows us to load up the drive with movies and stream it to the iPad. Click through for more.

The iPad has an app that allows us to access the HooToo and all the movies and TV shows we store there. When you're completely off the grid, it really helps to have your choice of video content. We carry hundreds of movies and TV shows everywhere we go. The iPad also allows us to stream Netflix and other providers if we have LTE service.
In the future we might mount a small LED TV with an Apple TV so we can AirPlay, but for now the iPad works very well. It is extremely efficient on battery and works very well.
As you can see in the picture above, the router is out of the way and we never have to mess with it. Everything is accessed through the app on the iPad.