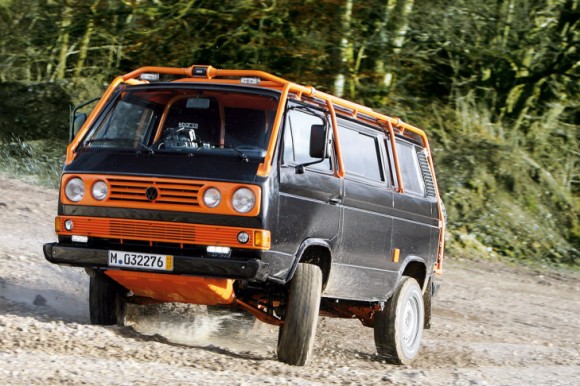 The exterior roll bars caught my eye on this beauty, but further investigation revealed the ultimate adventure vehicle. There are so many hacks on this one I don't know where to start. How about the embedded Hella lights in the lower grill? This Vanagon T3 Syncro TDI looks brand new! You have to click through for more photos, then visit the website for the details.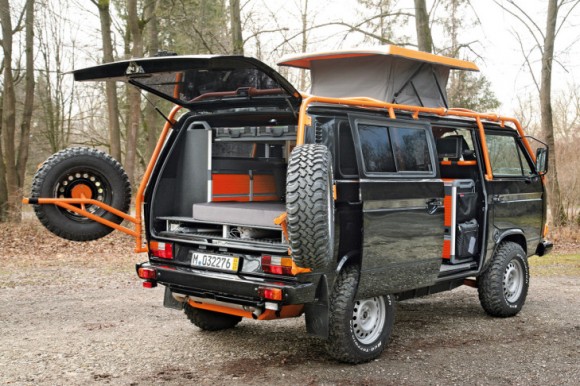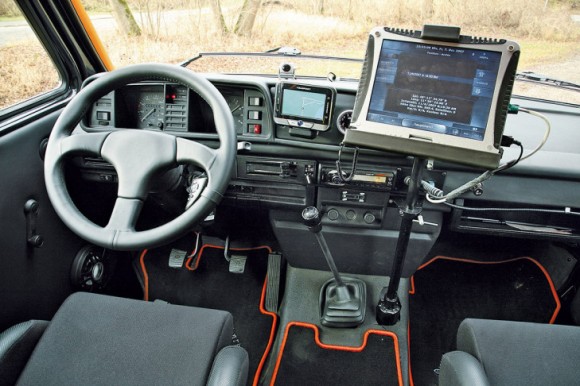 The cockpit features leather steering wheel, two navigation systems, and a touchscreen PC.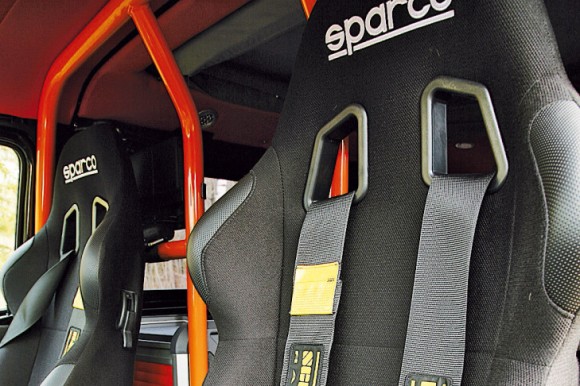 The seats are rockin!
Check out how new the interior looks. The orange ceiling with lighting looks fantastic!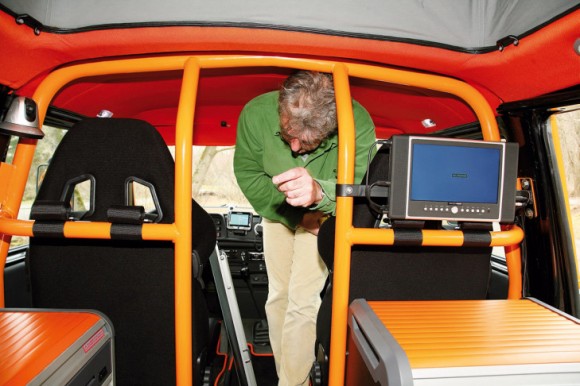 Just in case the exterior roll bars aren't enough, she has some on the inside as well.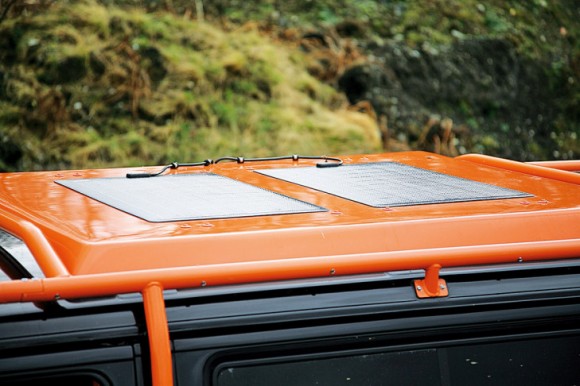 If you want to go green, she features solar panels too.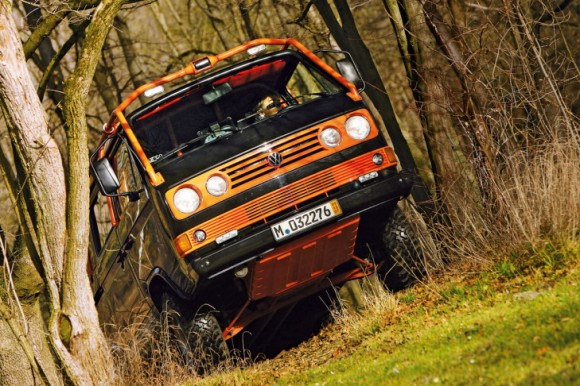 Here she is in action! I highly recommend hitting the source link below to go to the website. You can use Google Translate to read the particulars, but there are more pics that you will want to see.
(Source)