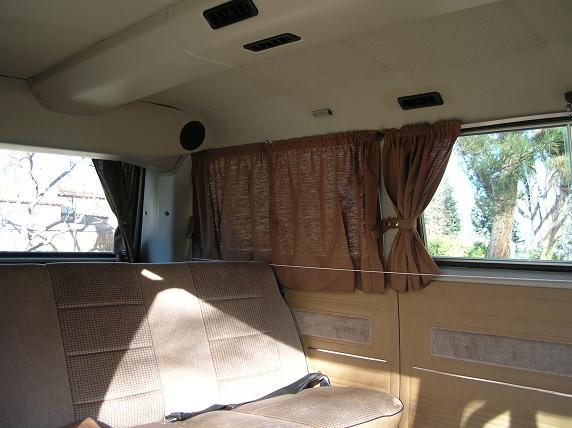 Curtains or drapes can make your Vanagon feel more like a home. After all, cars don't have drapes but most homes do. Vanagon Westfalia campers came stock with tracks for curtains but no such options are available for non-camper Vanagons. Adding curtains or drapes to a non-camper Vanagons is no easy task, and perfect solutions do not exist. There are a couple of aftermarket solutions that work if you are willing to do the work yourself. Click through to check out the options.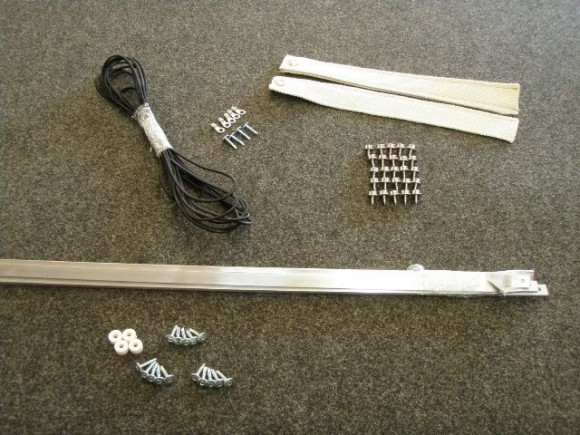 If you are determined to get curtains in your non-camper Vanagon, look no further than Sewfine Products. Sewfine sells a complete retro fit curtain rod kit including the rods, screws, cables, and drapes. They are not the cheapest game in town, but for a few hundred dollars you can get all the rods, screws, and cables you need to install your drapes. Sewfine also makes high quality drapes for Vanagons and are generally considered the best option for after market drapes.
The Sewfine kit uses flat rods on the top to hold the curtains up, and a cable at the bottom to keep them from flapping. This is probably the best option you will find as it will have the least amount of sag. The only downside is when the drapes are open you will see the rods.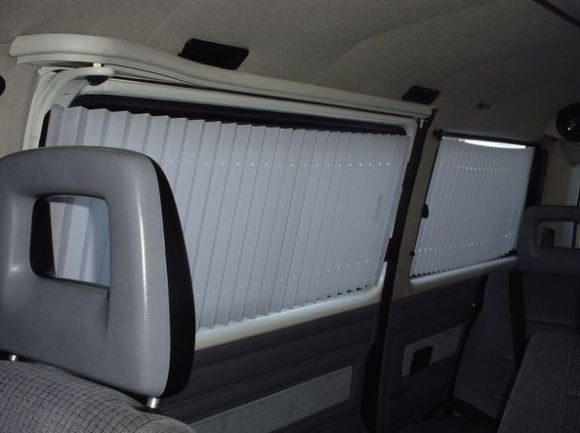 If you don't like the look of curtains but want to block out the sunlight, GoWesty sells a complete shade kit for non-camper Vanagons. With a little velcro you can install shades on every window in the Vanagon. The installation is fairly simply and you can cover most of the van. GoWesty's shade kit is high quality, but there is some natural sag in the shades.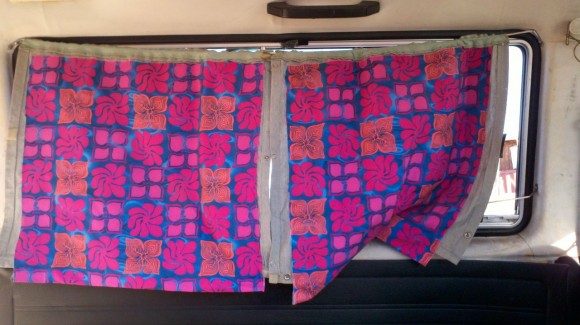 Many people like the DIY approach and they simply string some cable above the windows. This approach works, for a little while. After awhile the cable begins to sag and your van looks like an old junk yard dog.
Have you added curtains to your non-camper Vanagon? How did you do it? Let me know in the comments.