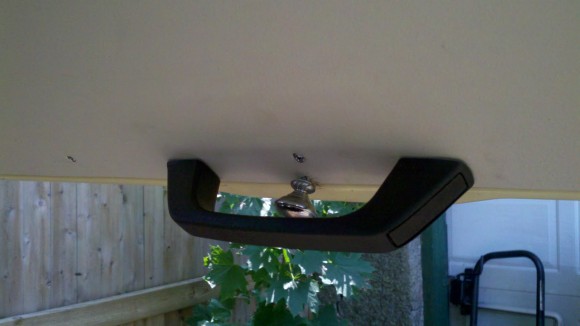 Blogger Chojin Chef has a 1984 Westy and has come up with a few good hack ideas. This hack enables him to open and close the rear hatch from the inside. He installed a handle and a knob on the inside of the rear hatch. The handle allows him to pull the door closed, while the knob allows him to release the latch and open the door. How many times have you been laying in the back of your van and wished you could open the rear hatch for some fresh air? Click through to see how he did it.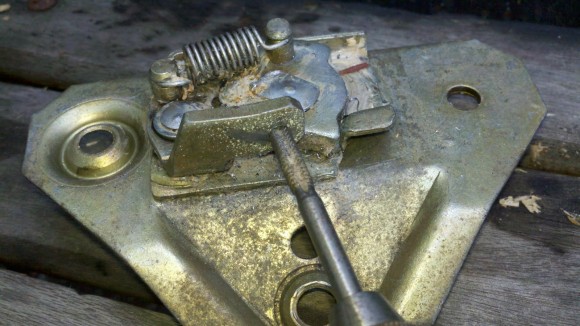 I removed the lock mechanism, and drilled and tapped the 'push' lever for the 10-24 rod. Cleaned it out of metal shavings and re-lubed it. I then cut a piece of 10-24 rod and bent it to emerge from a 3/8 hole I drilled in bottom most portion of door panel and door itself. The lock striker impacts right smack dead upon a nut placed on end of the rod after threaded through the latch on the lock mechanism.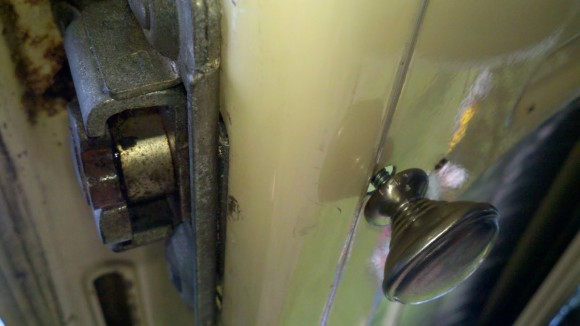 How about them apples? Very nice hack!