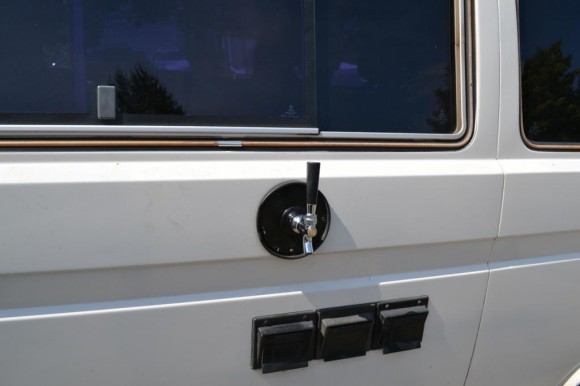 I get a lot of attention from my exterior bottle opener, and I don't even use it for beer. Imagine having a beer tap on your Vanagon that you can actually pour beer from. Samba user, jkidd152, hacked the exterior refrigerator vent of his Westy and installed a live beer tap. If you want to impress your friends, this is the hack for you. Click through to see how he did it.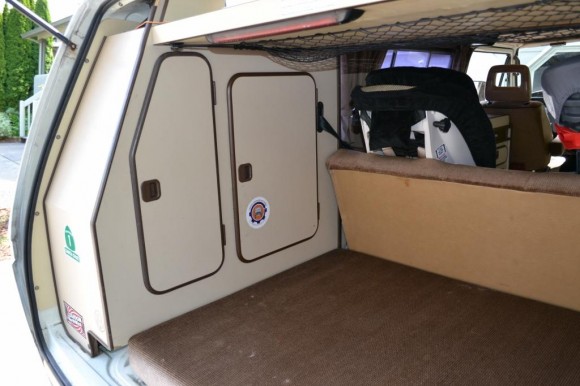 He starts with a back cabinet hack to make room for the beer.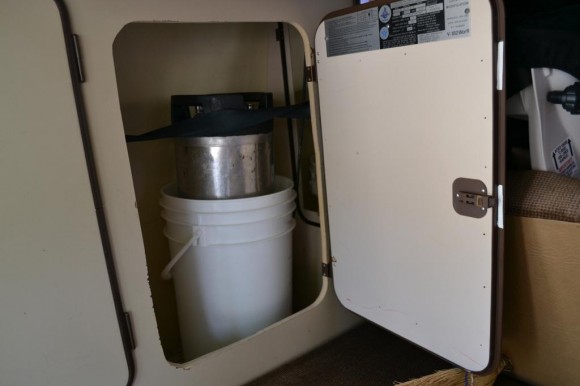 He stores a 5 gallon keg in a bucket of ice in the back cabinet.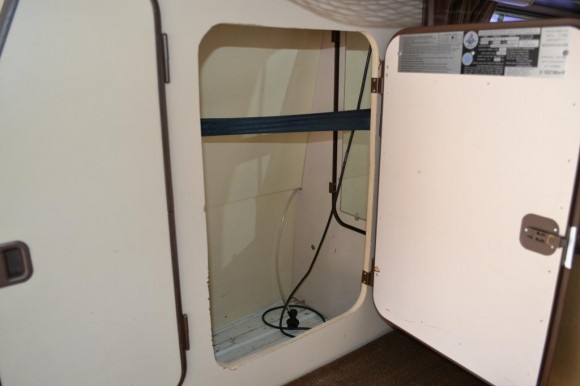 The rear cabinet includes beer lines that go to the refrigerator vent.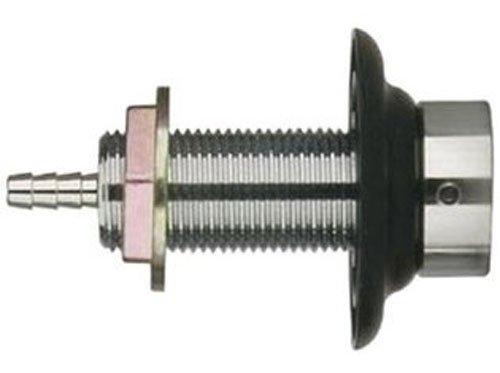 He installed a 2 inch shank attached to the metal plate portion of the fridge vent.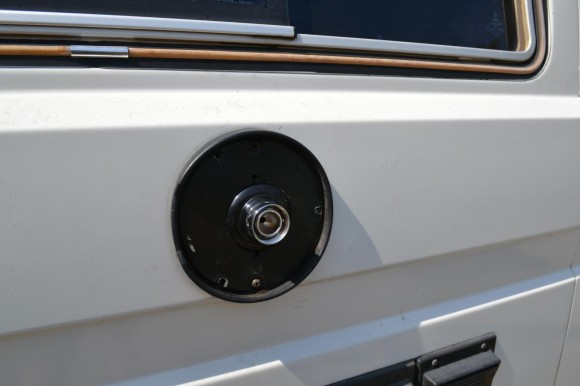 Here it is installed.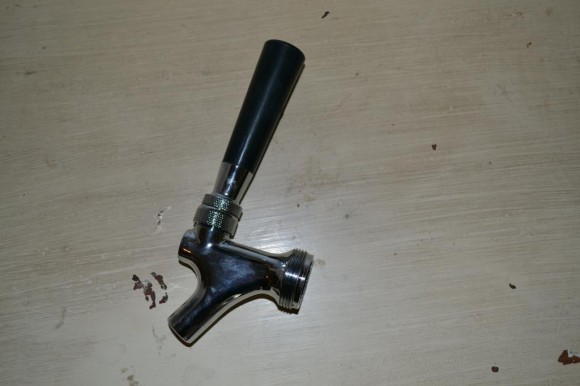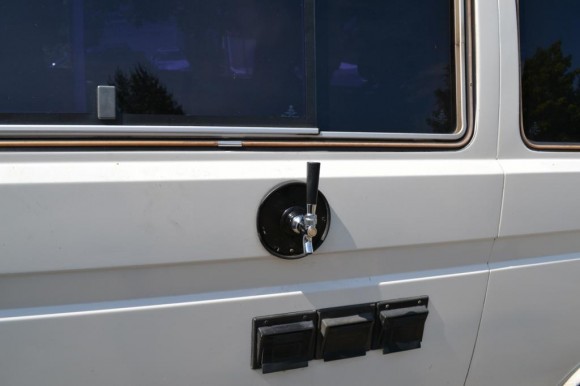 Time to attach a beer tap.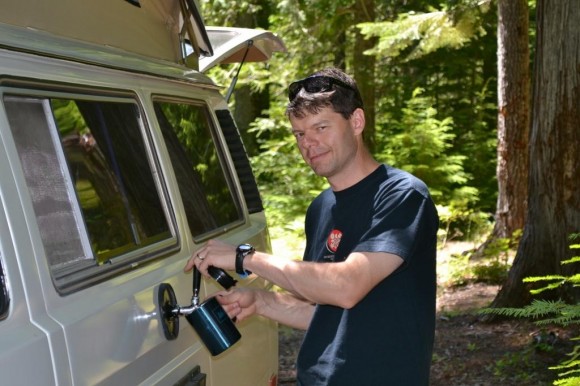 And now he can pour.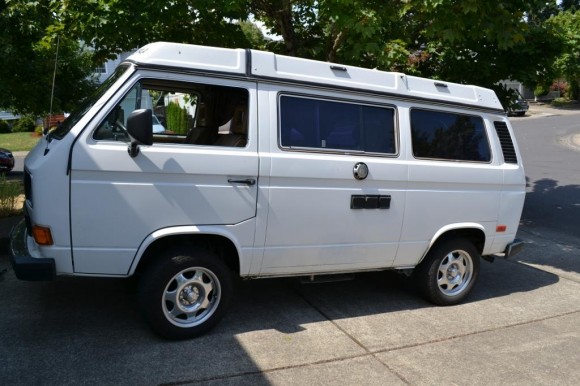 When the beer is all gone, the vent cap goes back on so the van looks stock. This is one of the most original, and coolest hacks I've seen. Hit the source link below to see a few more pictures not included here.