Have you wondered why there is no light over the passenger's seat in your Vanagon? With a little work, you can have one. We purchased an extra light from GoWesty and then started the project.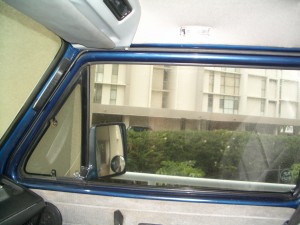 See the project after the jump…
First we felt around where we thought the light should go. It felt like there was a dummy slot there, so we took a chance. We slit the headliner in the right spot.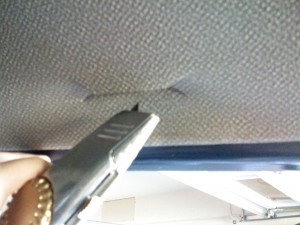 Then we pulled the dummy out. It was a little plastic piece which revealed a perfect slot for the light.
Then we fished wire to the back light and we were good to go.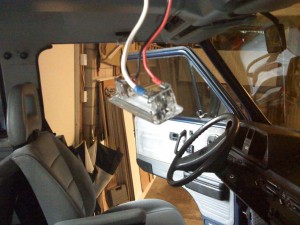 Now we have a light on the passenger's side just like on the driver's side. It adds a lot more light in the evenings and it looks completely stock.