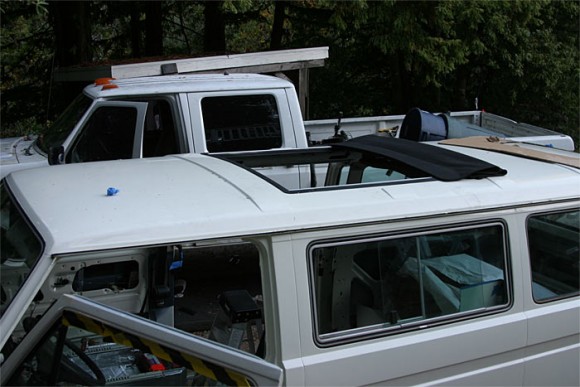 This is a scary hack, but if you pull it off it's very cool. Samba user vwlovr posted his experience adding a ragtop sunroof from StreetBeat Customs to his Vanagon. He had to cut a 40×40 hole in the roof which is no small feat, but he pulled it off. SteatBeat's website is apparently offline so I have no idea if these are still available. Click through to see how he did it.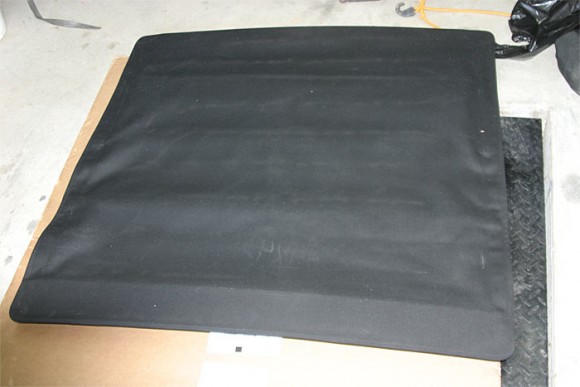 Here is the ragtop out of the box, ready to be installed.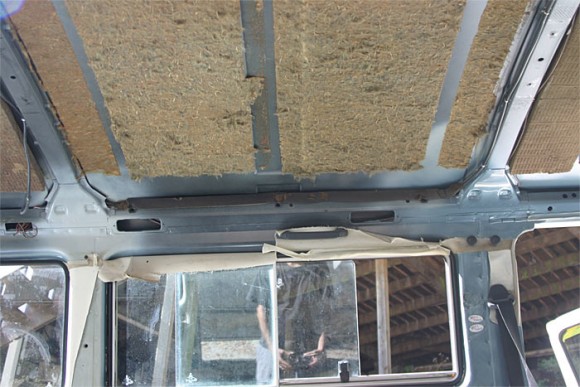 After removing the headliner you can see the insulation on the roof. He had to scrape that off to get to the bare metal.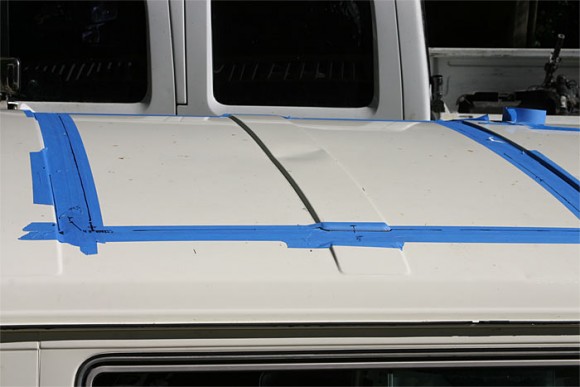 He made a paper stencil, then used painter's tape to mark it off.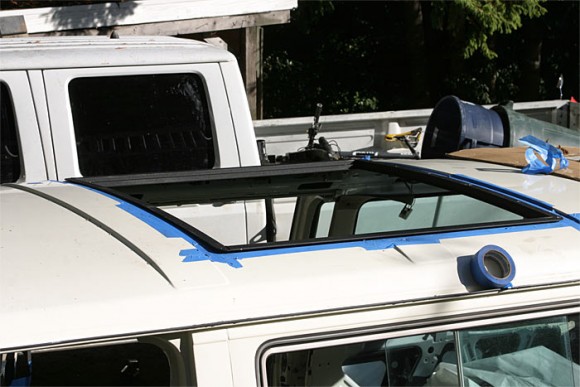 He made the cut, and all came out well. Whew, that's scary! Hit the source link below to see more pictures and his step by step instructions.