This is a completely custom wood interior for the Vanagon. These owners obviously take pride in their van. It has a custom refrigerator, stovetop, and sink, as well as custom upholstery. These pictures came courtesy of Benplace.com which looks like a Vanagon shop in France. Click through to see more of this custom Vanagon interior.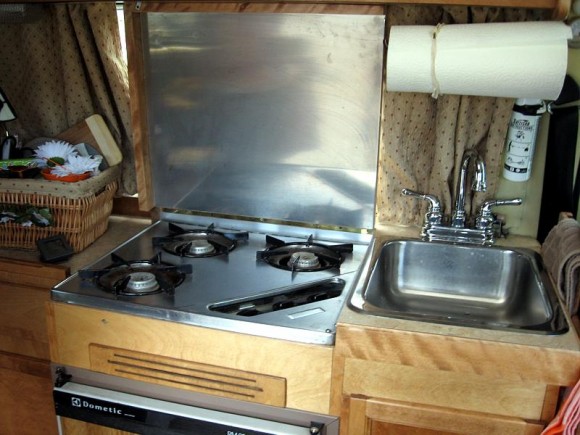 Check out the custom sink with three burner stove.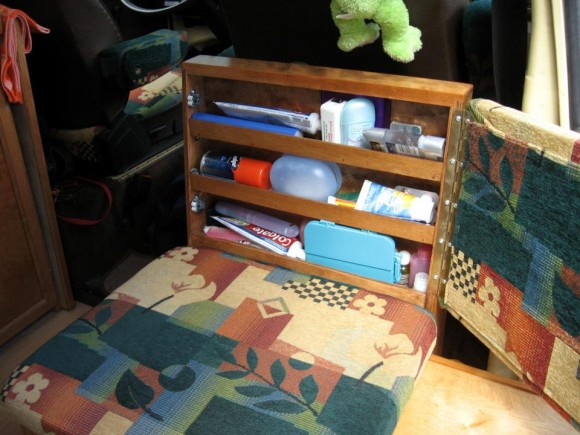 A nice hidden storage area.