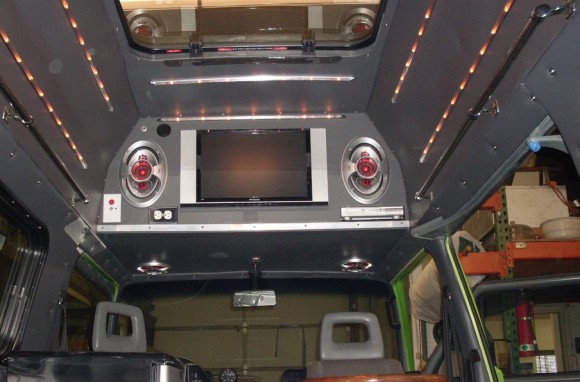 I ran across this custom Vanagon restoration job by accident. This guy took an old Vanagon, created a custom high top, then dropped his own entertainment center. He has led lighting strips up top, with a TV, DVD player, and speakers mounted. The TV actually flips open to access storage above the cockpit. Click through to see the rest of the high top.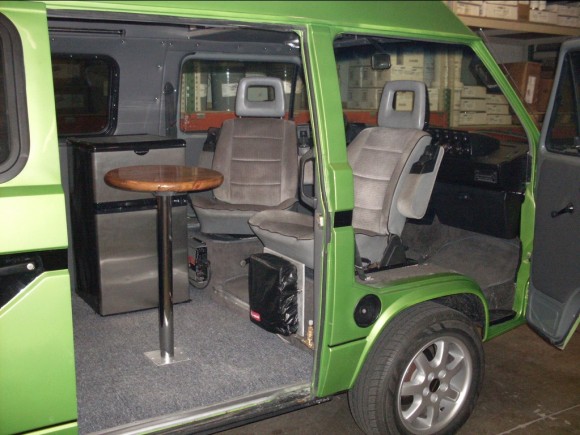 He has a custom table behind the passenger's seat, and a very large refrigerator. The fridge is plugged into a rather large inverter, and it looks like he has a heater mounted behind the passenger's seat as well.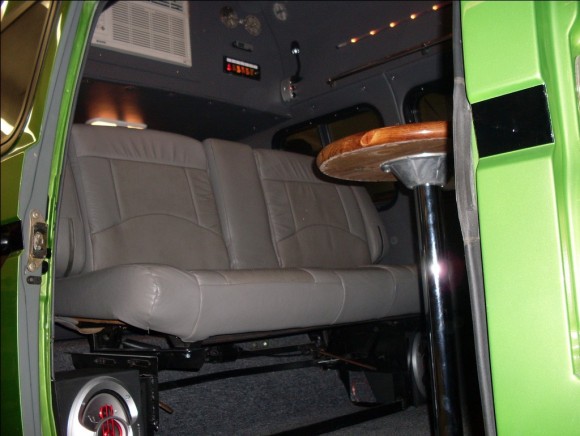 Check out the window unit air conditioner mounted up there. He also has an outlet with a reading light plugged in. I don't know what the rest of those gadgets are up there.
The whole project is on his Flickr account (Btranch) and it's worth taking a look. He has a custom gauge cluster on the dash and many more things to admire. He definitely sets the bar pretty high for a Vanagon makeover.