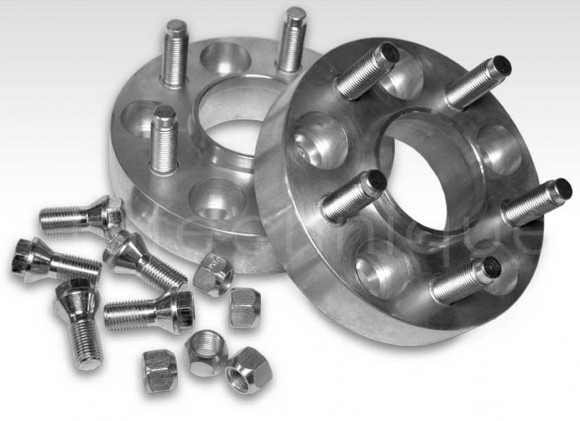 If you have ever tried to put custom wheels on a Vanagon you know how tricky it can be. You usually have to use some kind of spacers, and finding the right ones are a challenge. There are various Porsche and Mercedes wheels that are popular, and you can find someone to help you with the spacers, but it can be a pain. Check out these custom wheel adapters from T3Technique. They allow you to use various wheels with the Vanagon. They have an instruction sheet to help you get going. They aren't cheap, but for around $400 you can get your custom wheels going.

From their website:
Custom wheel adapters, made from CNC machined USA-sourced 6061 T6 aluminum with Grade 10.9 hardware. These adapters allow you to use wheels with a different bolt pattern on your Vanagon or can be manufactured with the same 5×112 bolt pattern in both the hub and the wheel area. Adapters can be made in any thickness from 15mm on up. The adapters can be made hubcentric to any wheel as well.

Adapters come with new mounting hardware* to mount the adapters to the Vanagon. Hardware to bolt the wheels to the adapters is sold separately.
Give them a shout before you start your project to make sure your wheels will fit!