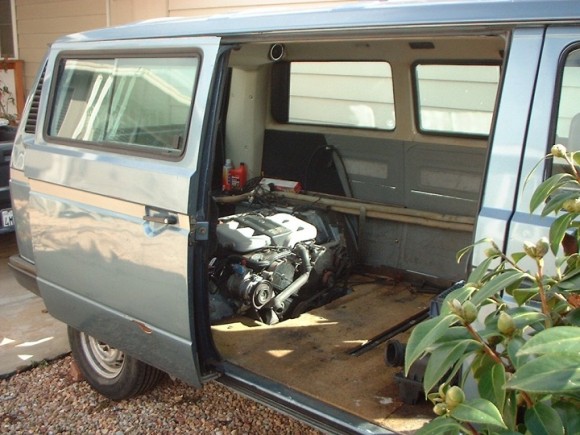 We all know the Vanagon is ripe for an engine swap. We have seen engines from Subarus, Jettas, and even Fords dumped in a Vanagon. But what about a Chrysler 3.5L V6 from a 1994 Eagle Vision? That would be insanity right? Over at the Grassroots Motorsports forum, a user named Thummmper is doing exactly that. He has posted pictures of his attempt to install a very large engine under the rear seat of his Vanagon. This project is very close to insanity, but if he pulls it off he is THE MAN! Click through to see more.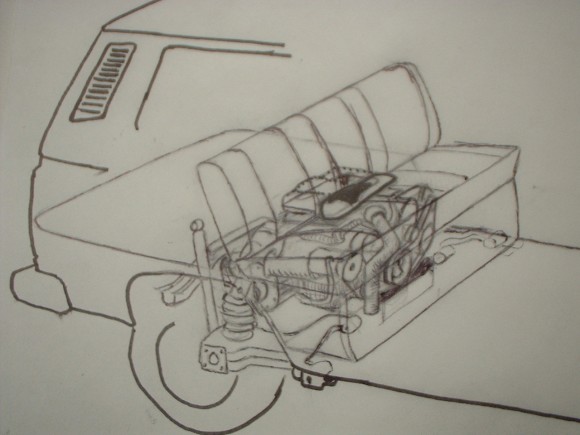 Here is a sketch of the project. It looks easy enough right? Not quite.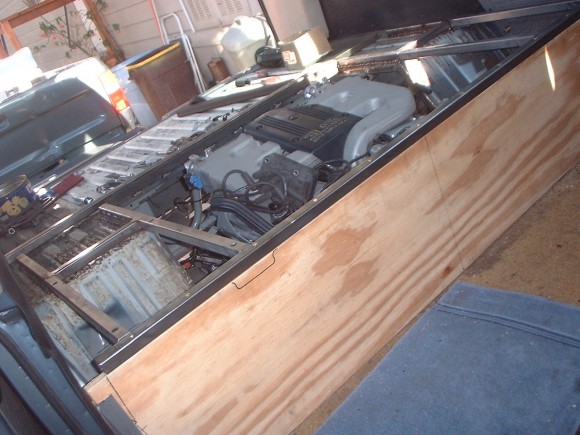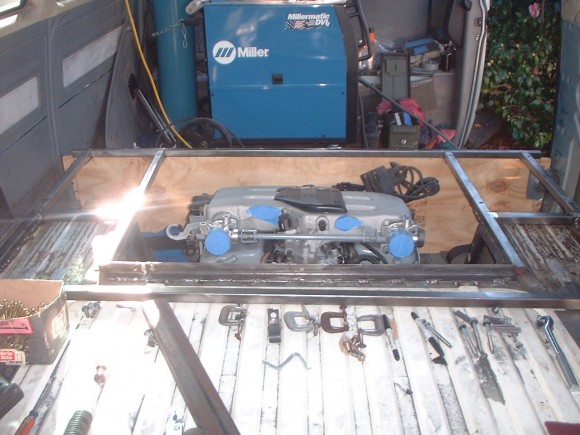 He had to cut a hole in the seat area, then build a frame to bring things back up.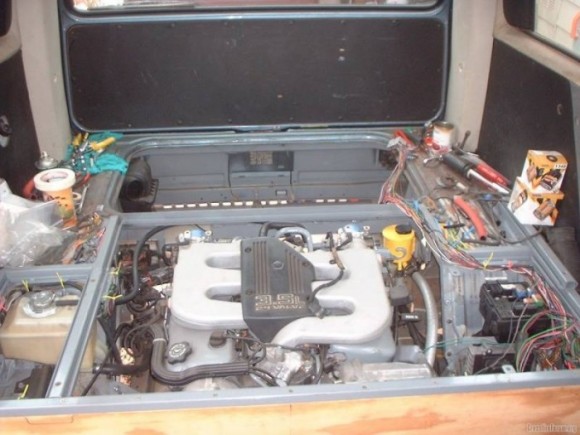 This project is crazy, but interesting. Hit the source link below to see many more pictures and get the full story. You will have to jump through several pages in the forum, but it's worth it.