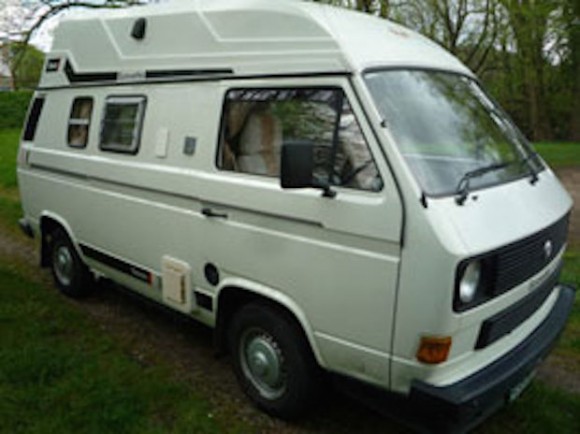 This is one I had not heard of before today. This customized VW Camper by Devon debuted in the mid-1980's. The Devon Eurovette has some interesting touches I've not seen before, including a beach shower and microwave. As you can see, the standard side windows are missing in favor of smaller windows. Click through to see the customized options in this Devon Eurovette.

Circa 1985 Devon introduced the T25 / T3 Volkswagen Devon Eurovette. This was a top of the range luxury model that combined superb interior fittings and decor with practical refinements such as fresh and waste water tanks, hot box heater with clothes drying cupboard. The VW T25 Devon Eurovette was fitted with the Devon "Hi-top" hightop fixed roof. The VW T25 Devon Eurovette was a 2 berth camper with options that included water heater, oven, microwave oven and a beach shower. The Devon Eurovette was available with water cooled diesel and petrol engine options.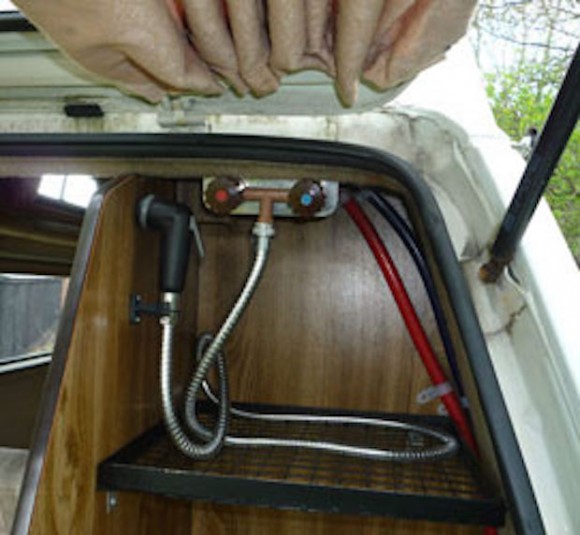 Apparently some of these campers came with a beach shower that was accessible through the rear hatch. Perfect!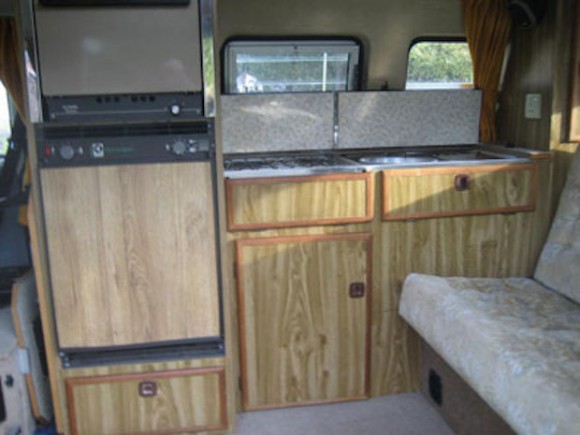 The Devon Eurovette even featured a microwave oven above the refrigerator. The high top provides lots of room.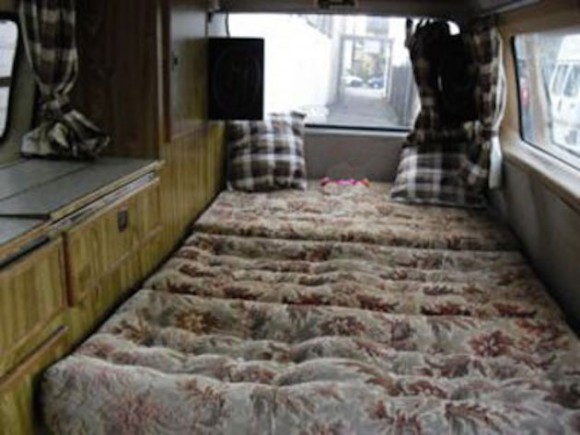 The bed is pretty much standard.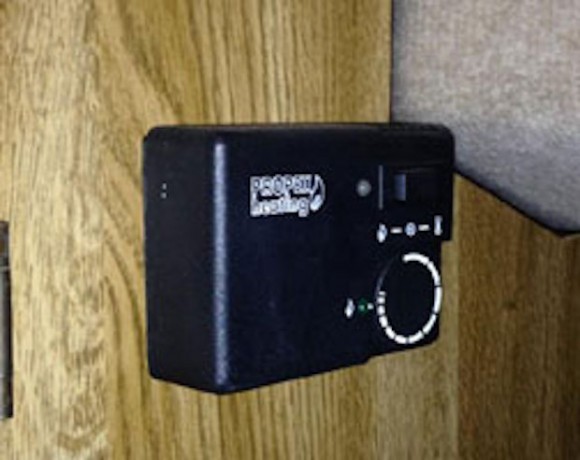 A propex heater was included with custom controls.
The Devon Eurovette had options available, including:
Porta Potti chemical flushing toilet.
Childs safety seat (Kangol Universal).
Fire Extinguisher.
Side Step.
Cab Hammock Bunk.
Check out the source link below for more details.