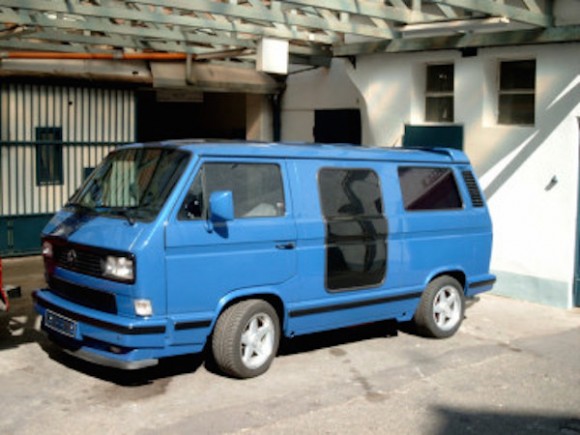 I never get tired of these vans with the mega side window hack. This one, has large windows on both sides. The website says this van now sports a Ford V6 engine with a hacked cockpit. Click through to see more pics.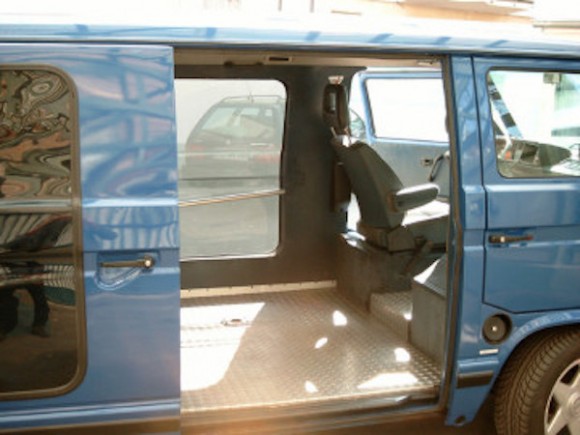 You can see in this picture that both sides have the large side window. How about that diamond plated interior?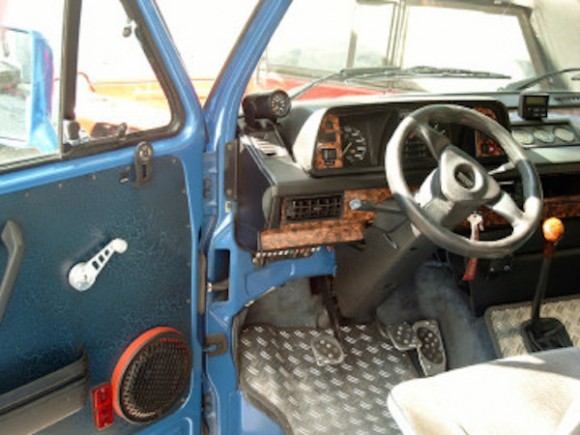 The cockpit looks like it's been hacked quite a bit. The dash has an orange or wood panel look with extra gauges. The shifter is matched to the dash, and the pedals look new. The door panels have also been redone with matching speaker grills.
Check out the source link below for more. You will have to translate the page from German to English.