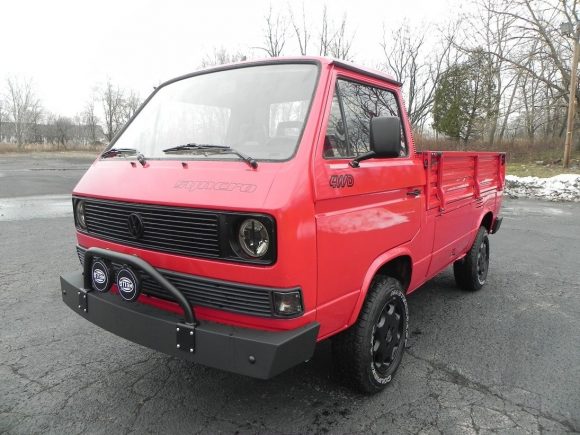 This red Syncro truck was restored in Germany before being brought to the states. It was for sale earlier this year on eBay, and eventually sold for $14,000. The listing says it was completely restored, but the interior leaves a little to be desired. The paint and bumpers look great, and the black wheels look awesome. Click through to see the rest of this single cab truck.

The listing on eBay describes the restoration as follows:
The truck was fully and professionally restored in Germany, that included a complete disassembly, attending to all necessary body issues, rustproofing with all cavities treated, an extreme high quality paintwork in red metallic as well as attending to all mechanical components as well, that included a complete and thorough tune-up, engine reseal job, all new fluids, etc.