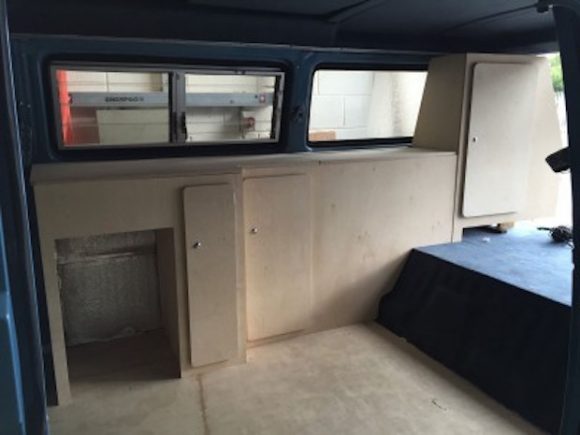 This birch interior is custom made and apparently sold by shjoinery.com. Their website seems to be defunct, but I hope they are still selling these cabinets. They look great! Their website states:
Here is a 15mm birch ply full length cabinet, CNC cut in house these units are a great low cost unit but built with best quality materials and components. Comes with all fixtures and fittings to fit this into your bus.

All units are sanded and fully scribed to the bus, we work on these busses daily and have have fitted these into several vans to ensure a good fit.