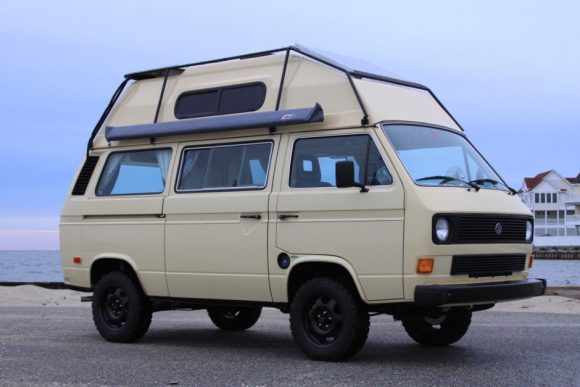 This 1983 custom high top with custom racks is currently listed on Bringatralier.com. This Westy camper has solar panels on the roof and lots of room inside. She has two dash mounted fans to keep the interior cool while camping. Click through for more.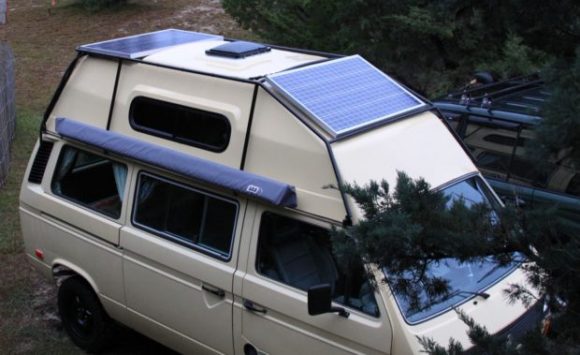 In addition to the solar panels, this van includes a large awning for those weekend camping trips.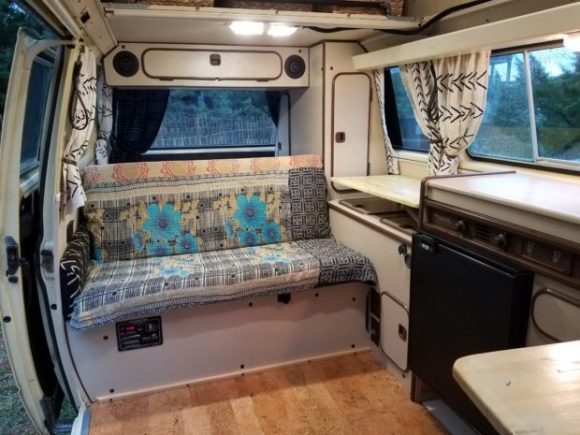 The interior looks homey with its custom drapes and flooring. The owner has also replaced the refrigerator.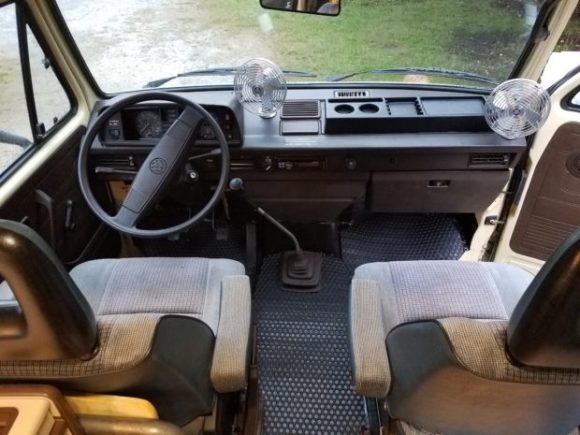 Check out the source link below to visit bringatraler.com to see many more photos of this awesome camper.