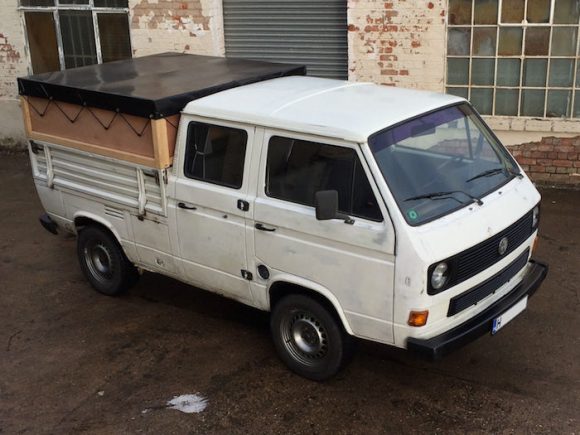 This double cab Doka is unique. In addition to a homemade box on the bed, the front cab has bench seats that turn into a double bed. Don't believe me? Click through for more.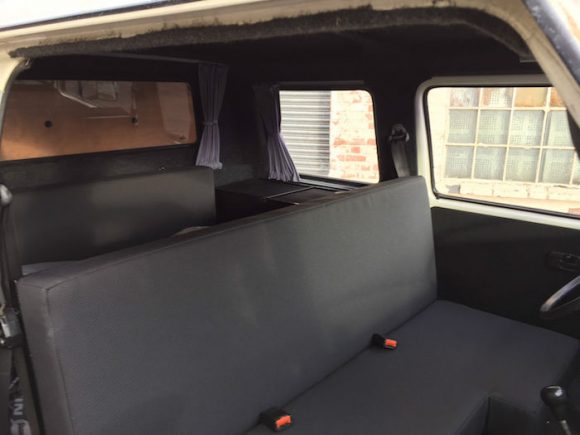 The front section seats 5. But look at this. A bed!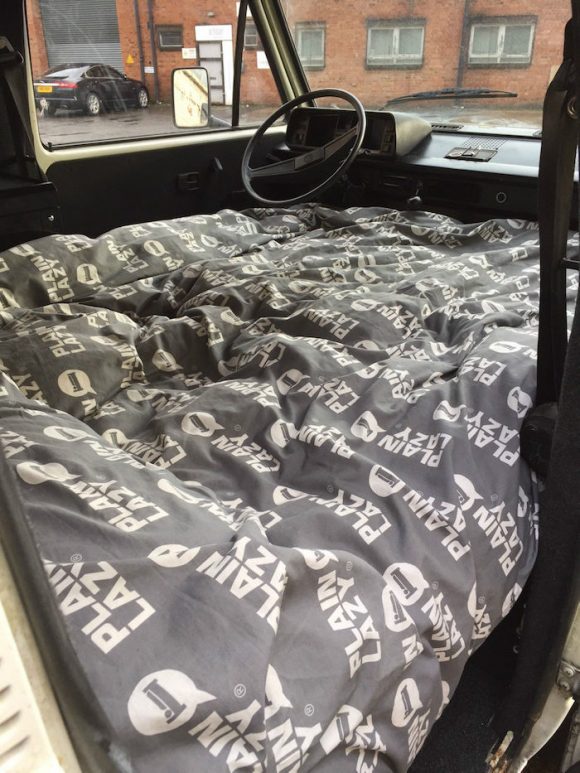 The owner designed a double bed for the front cabin. Awesome!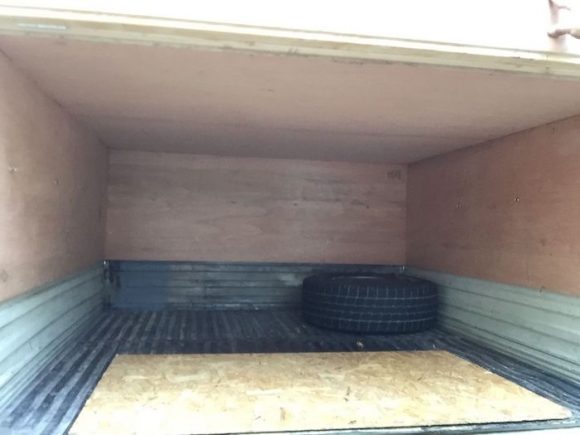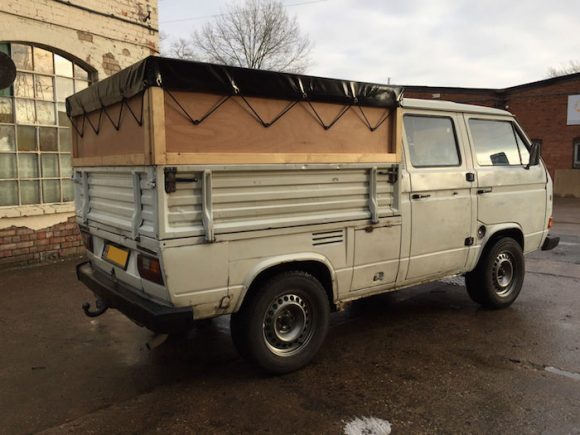 The timber box on the back sits on the railings and provides storage or another sleeping area (sort of). Not bad. You can see the full listing on eBay.