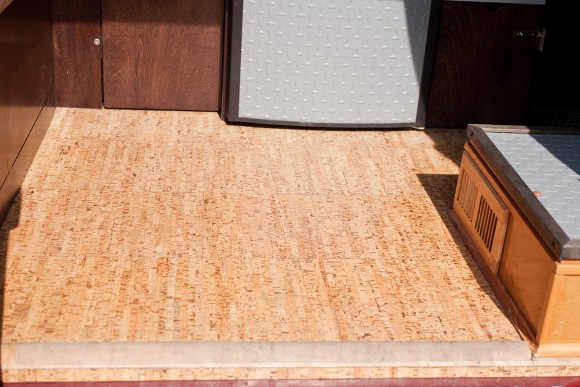 This Vanagon has a cork floor. The owner says he covers it with a heavy floor mat because it gets slippery when wet, and gathers dirt. It does look interesting though if you're tired of tile and wood. I would definitely place a piece of carpet over it as cork tends to be fragile.
Tags:
Flooring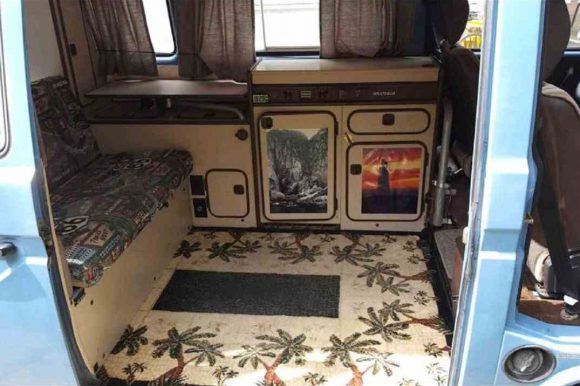 This 1982 Westy has quite a bit of character. It is listed for sale at $14,900. While that might seem like a lot, Vanagon's are a pretty hot commodity these days. The interior looks eclectic, but the palm tree carpet caught my eye. How would you like to live in this van full time?

READ MORE
Tags:
Flooring
What kind of flooring do you have in your Vanagon? You can see how several other Vanagon owners outfitted the rear of their Vanagons with custom flooring. The Samba user, blackglasspirate, chose the checkered tile look. It reminds me of a 1950's style diner. It's easy to do and easy to maintain. Great job!
Tags:
Flooring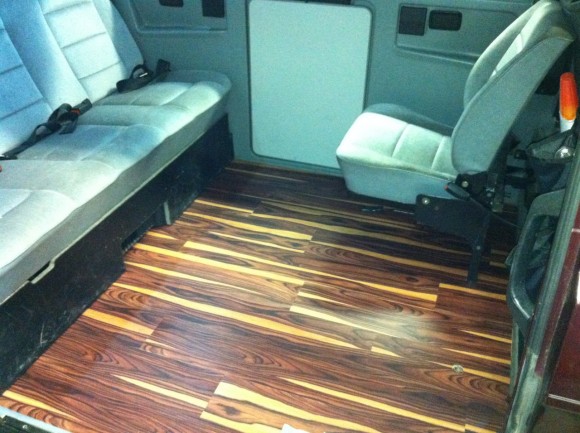 This is a nice installation of Allure TrafficMASTER Flooring in the Vanagon. Samba user Christopholi chose the "African Wood" for his van. He filled the floor channels with plywood then installed the laminate over the top of that. It looks great, but he did not use any sound proofing so it's a bit louder than with his carpet. He did the job for $85. Not bad.

READ MORE
Tags:
Flooring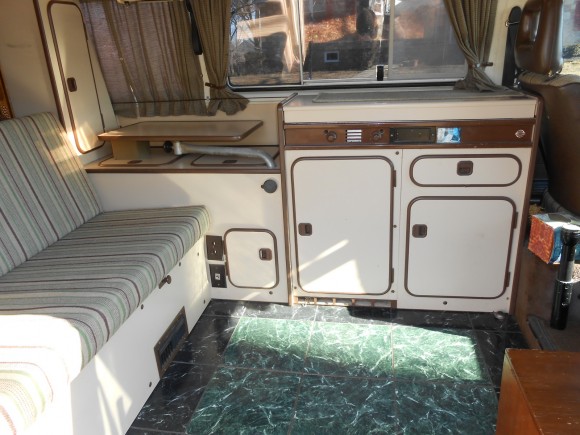 If you are bored with the stock carpet flooring you can add your own personal taste to your Vanagon. We have seen rubber flooring, bamboo flooring, vinyl, and more. This marble install comes from a 1984 Westy and it looks great. The flooring looks like actual marble (instead of ceramic tile) and adds a nice personal touch to the living area in this Vanagon. You might also notice this guy uses the table mount as a MagLite holder.
Tags:
Flooring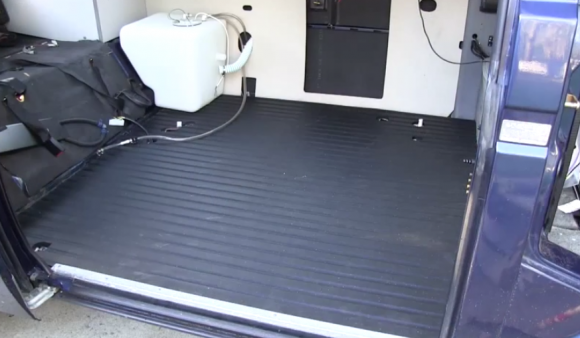 There are several ways to dampen sound in the Vanagon. Most of them include placing some kind of sound proofing or roofing material on the floor and interior side walls. This guy decided to also place a rubber mat under his carpet for even more insulation. Click through to watch how he did it.

READ MORE