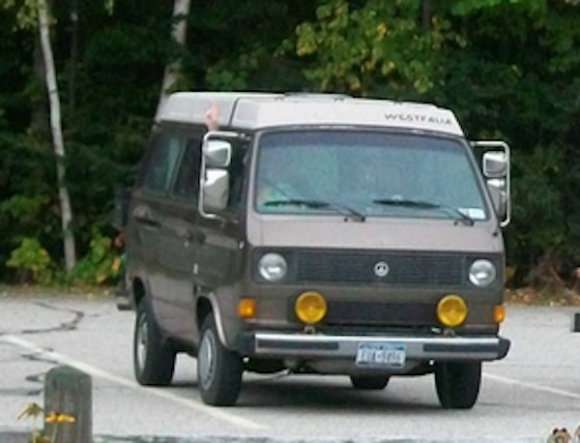 Some people like the look of truck mirrors on the Vanagon. They provide a better view of what is behind you and offer a specific aesthetic that some people like. The user above grabbed some mirrors off a truck to create his own look, but several after market options are available. Going with the after market options are a no-brainer, and make installation a snap. Click through to see some options.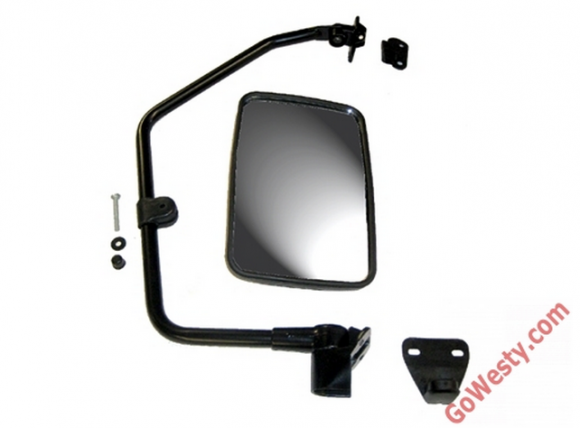 GoWesty offers a set of Heavy Duty LT Series Truck Mirrors. You have to purchase them separately.
Tired of your mirrors flopping around in the wind? Here is the solution. This commercial style mirror was installed on some European Vanagons, and the larger heavy duty LT series trucks. The mirror body is supported by a stout powder coated steel frame that mounts in two places on the door. This fully adjustable non-electric mirror withstands highway speeds, and can be folded flat against the vehicle for storage, tight trails, or parking garages. Installation requires drilling three holes in the upper door frame. Genuine OEM VW – Germany.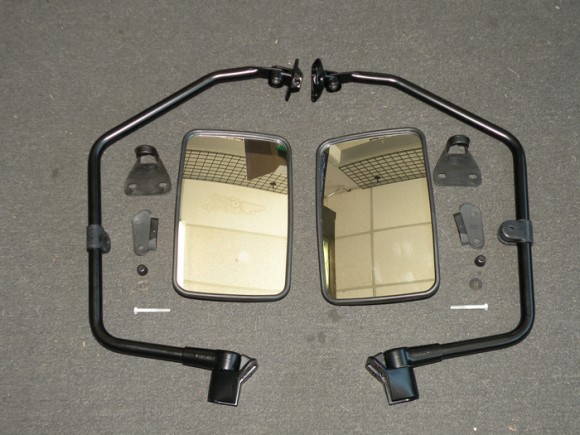 Van Cafe offers a Truck LT Mirror Set seen above.
If you are tired of small, manual adjust mirrors that are prone to not holding their adjustment, here is a good looking, safe upgrade for you. These LT mirror are powder coated and made in Germany. Thanks to Forrest L for the photo of his van!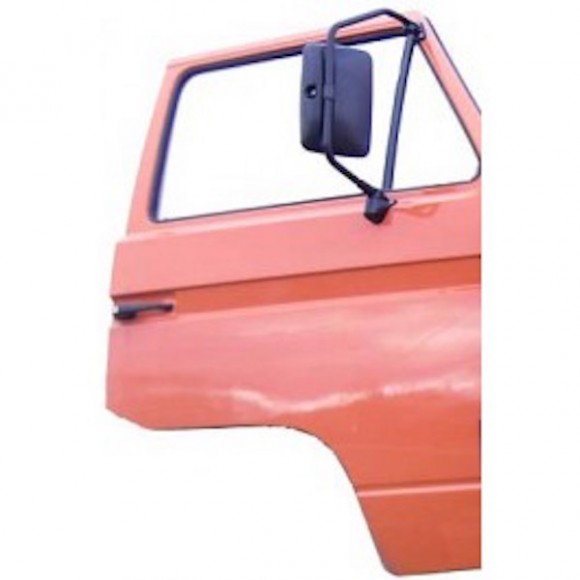 Bus Depot offers a pair of Heavy Duty Rear View Mirrors.
These are very popular with Syncro owners but actually fit all Vanagons. They are OEM production and were a factory option in Europe. They use the existing holes in your door, but you will also have to drill 3 holes for the upper mount. These are serious mirrors, with durable powder coated steel frames and convex glass. Besides providing improved visibility and a rugged look, they don't flop like the original mirrors and fold flat when needed.
Hit up one of these merchants above to grab your mirrors.