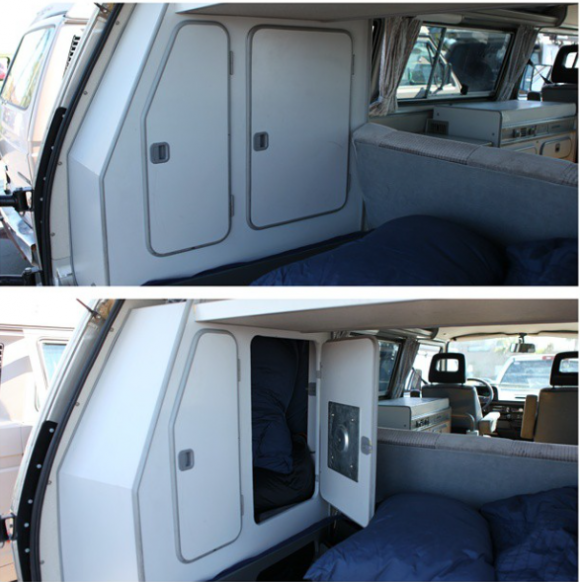 We received two submissions from Stevan Springer (noganav on The Samba) from his Vanagon. First up is the front table used as a rear cabinet door as shown in the picture above. I've seen rear cabinet doors before, but I've never seen someone cannibalize their front table to make the mod. I guess if you don't need your front table you can make it work. The rear cabinet door is quite small and adding a larger door is desirable. Nice job! Click through to see his rear sliding window mod.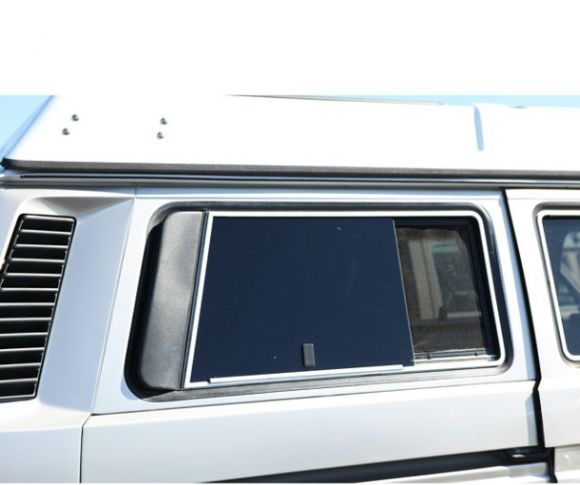 Here is Stevan's rear sliding window mod. I've seen a few people do a similar mod where they simply reverse the sliding window on the door. This mod actually places a sliding window in the back. Nice!
These pictures were taken by another Vanagon nut, Abel Longoria (houstonphotog on The Samba). Be sure to check out his Instagram account for more Vanagon goodness!