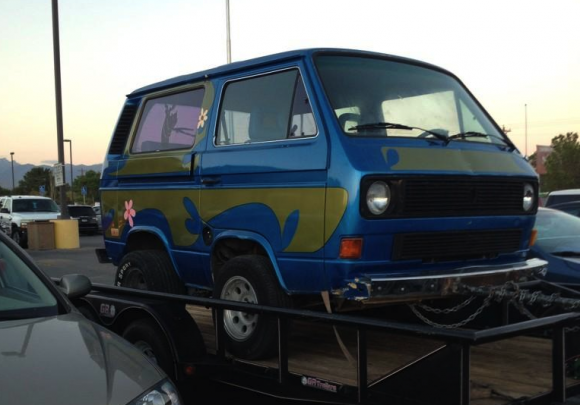 What in the world is this? It looks like the Mystery Machine without the middle. Nice hack.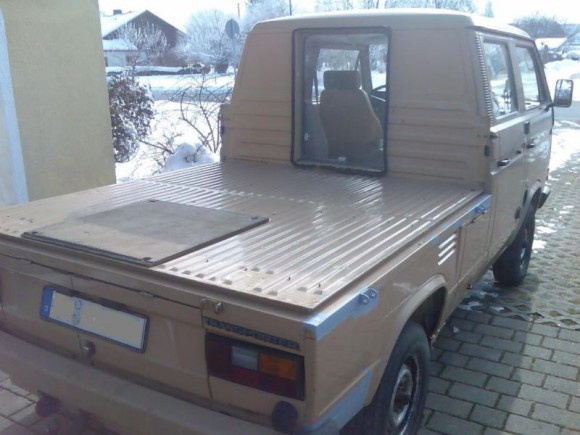 This otherwise normal looking Doka truck has a cut out from the cab to the bed. I've never seen one of these before, but it looks like it may be used with a camper top. What do you think? Have you seen this before?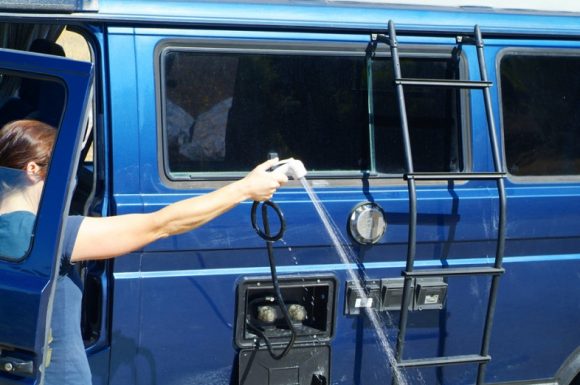 I've seen this Vanagon online for quite awhile now, but I never noticed the outdoor shower hookups. Awesome! They nestled the hookup right next to all the other ports on the outside of the van. If you didn't know any better you'd have to say it looks stock. Apparently this van was listed on eBay for $70,000. Yikes.

READ MORE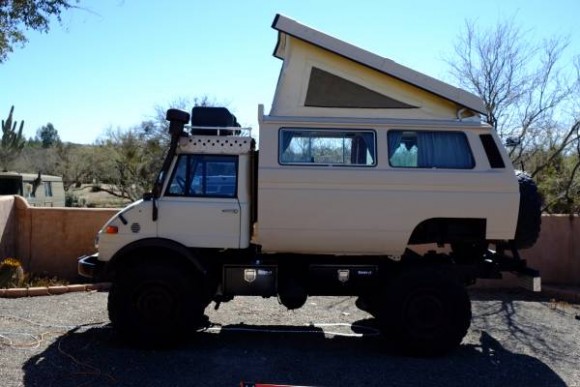 We have seen similar vehicles before, but this is definitely rare. This Mercedes Unimog 416 vehicle is insane. It has a Vanagon caper on its back, and can get you to places no other vehicle could go. It is listed on Craigslist for $45,000. Is it worth it? Click through for more pics.

READ MORE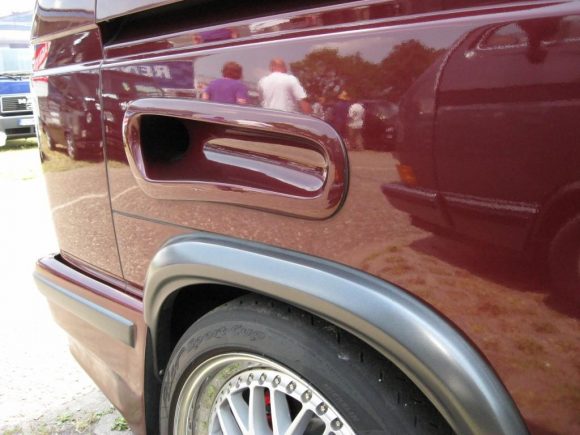 This Porsche styled Vanagon is awesome. Check out the custom air scoop they baked into the body. It doesn't get any better than that! This one came courtesy of The Samba. Check it out here for more pics.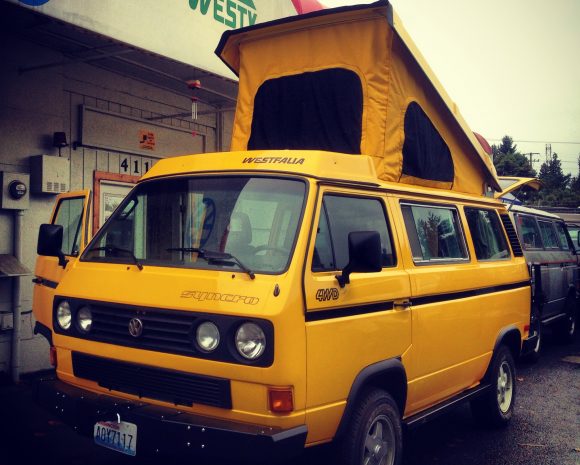 This replacement pop top canvas from North Westy caught my eye. Matching the van color with the canvas just changes everything. North Westy has several stock colors to choose from and they will even create a custom color for you. Check out their website at the source link below for more info. These canvas tops run between $599 – $699 depending on what you choose. Click through to see a few more colors.

READ MORE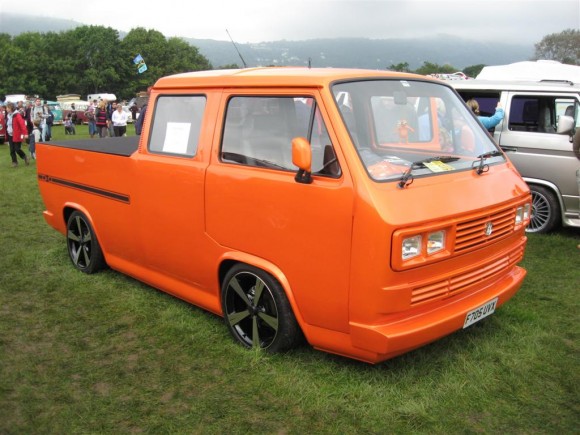 This orange crew cab looks so sleek, it's crazy. I couldn't figure out why it looked so different but then I realized they completely re-did the body. It looks like a unibody designed truck. No lines, no gaps, just all body. AND, they left off the door handles. Even the bumper looks like part of the body. Of course, they also sport after market wheels, new rear brake lights, and painted front grill. Click through to see several more pics of this beauty.

READ MORE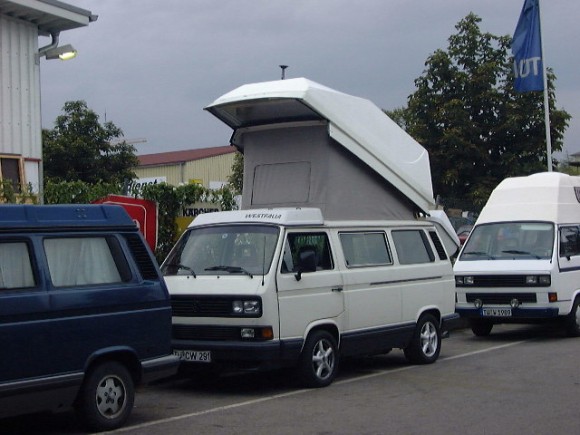 We have seen a lot of high top Vanagons floating around, but what about a high top pop top? I haven't seen one of these in the US, but they are apparently popular in Europe. Now you don't have to choose between a high top, or a pop top. Just get both. Click through for one more.

READ MORE
« Older Entries | Newer Entries »