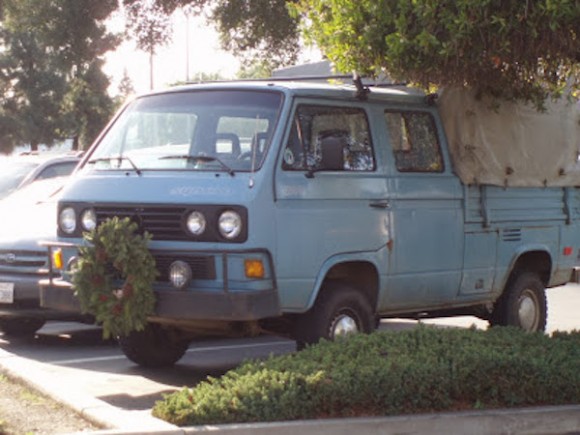 Vanagon owners find all kinds of ways to get in the Christmas spirit. Here are just a few as seen on The Samba! I think I'd go for the wreath, but the lights look great too!
READ MORE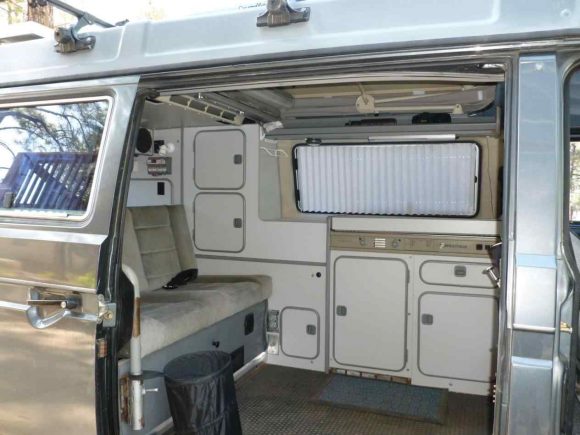 This Westy has had its rear cabinets modified. They brought the rear counter height up a bit and extended the rear closet. The two top access doors are now side access doors to a larger closet. You can also see they mounted the table mount to the other side of the bed. Interesting setup.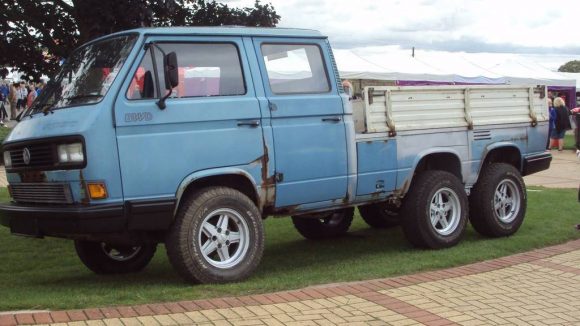 This thing looks awesome doesn't it? It's another extended dually double cab Doka truck. I found it on The Samba but there was only one picture. I sure wish someone would post more pics of this truck.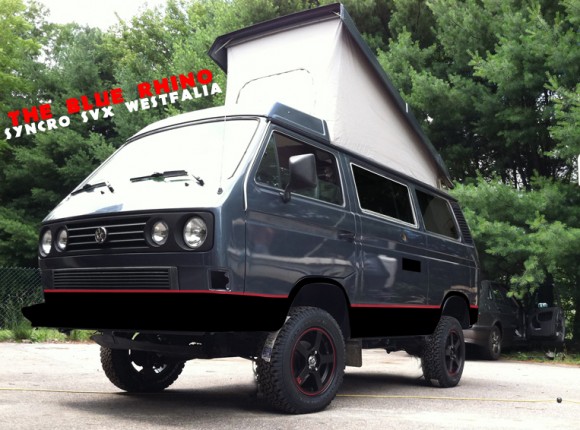 This 1987 Subagon Syncro Westfalia GL is gorgeous. The Subagon website lists it as having a Subaru SVX motor and includes new exhaust, clutch, pressure plate, adapter plate, timing belt and seals. The total build cost was nearly $50,000. I just love these full restoration projects. Click through to see more pictures that will make you drool.

READ MORE
Tags:
gorgeous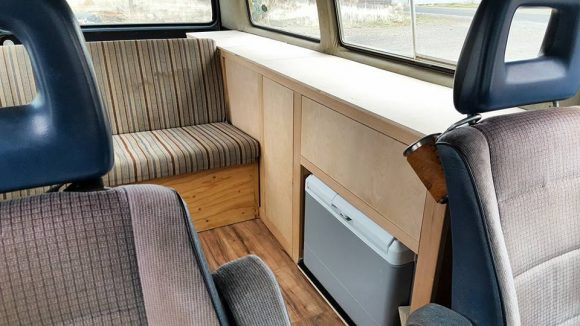 We have featured the Continuous Camper here before because of his rooftop storage, but check out his custom interior cabinets. Very nice. He says he framed it with scrap wood but it looks great. If you want to see how he did it click through and hit the source link.

READ MORE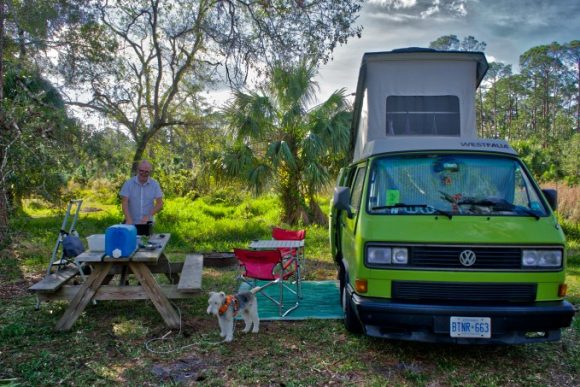 If you like Vanagons and travel you want to check out the Folksblogen blog. The couple who run the blog travel in a hot kiwi green vanagon and catalog their adventures online. The van used to be silver/gray, but they painted it and created a nice little travel van. Click through to see the interior.

READ MORE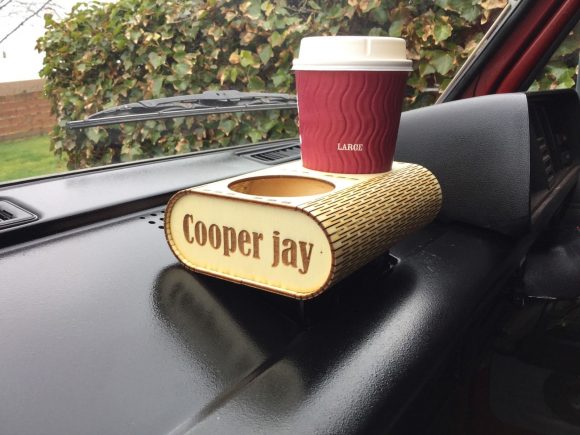 Ever want to hold drinks on your Vanagon dashboard? This custom drink holder fits in the ash tray and allows you to keep a couple of cold ones up front. They were recently listed on eBay in The UK for GBP 39 ($50us).

READ MORE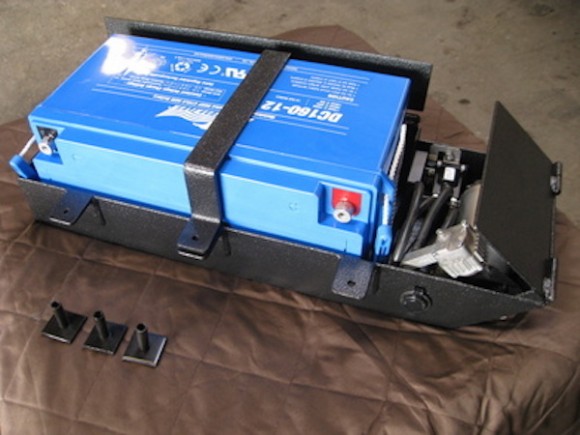 There is a lot of unused space under the Vanagon, and Peace Vans wants to make use of it. Peace Vans is a shop with some of their own nifty mods, and the undermount PV battery tray is a nice once. They craft a tray that holds a house battery and/or a starting battery. The tray hinges down for easy access. This tray allows you to get the battery out of the interior of the van. Click through to check it out.

READ MORE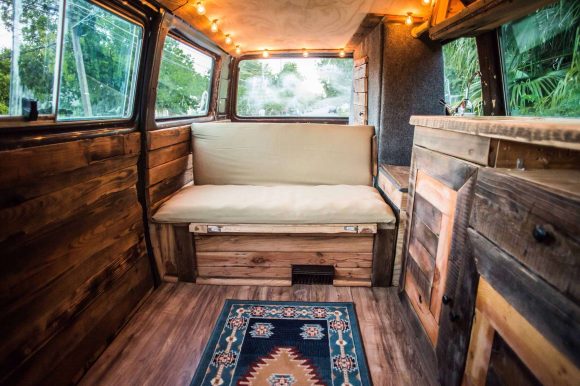 The title says it all on this one. This is the most rustic interiors we've seen. It looks like this van should be parked somewhere deep in the country, miles away from a paved road.

READ MORE
« Older Entries | Newer Entries »