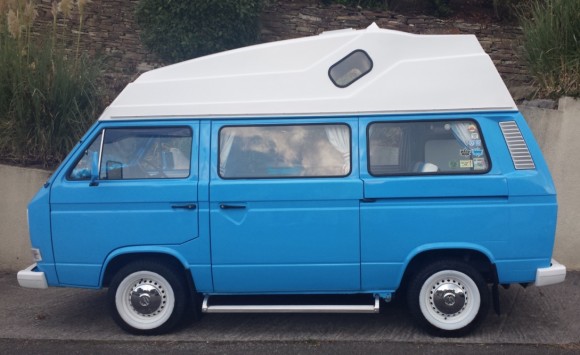 The title pretty much says it all for this van. I found it on a site that sells single piece awning rails in the UK. I love the unique white high top, with which wheels and white bumpers. If you look closely, the interior is upholstered to match perfectly. Click through to see more about their awning rails.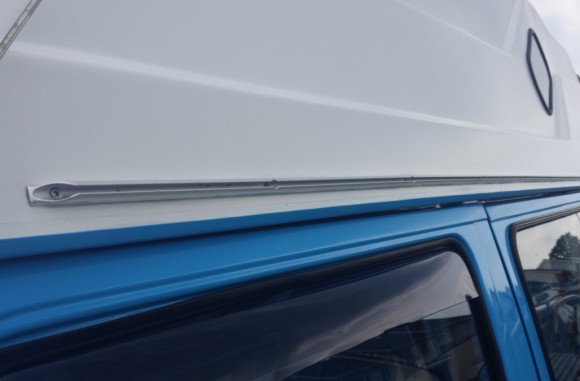 Camper Essentials in the UK sells a one-piece awning rail. Here's what their website says about this custom piece:
Our VW T25 Campervan Awning Rail is a single piece of aluminium rail which is discreet but smart, with shamferred ends to prevent your awning being snagged. Supplied as a self-fitting kit, it comes with everything needed to fit it! As a standard option this will be made 310cm long – however any other length available upon request.
If you need another size they can make it for you. If you're over on that side of the pond, check them out.