Most people are satisfied with the stock Vanagon paint. Others like to spice things up with custom pearl paint, stripes, or two-tone paint jobs. But the more creative types like to go all out and there is no limit to the creativity and craziness that the Vanagon's inspire. Hats off to the crazy one's whose creativity runs wild.

READ MORE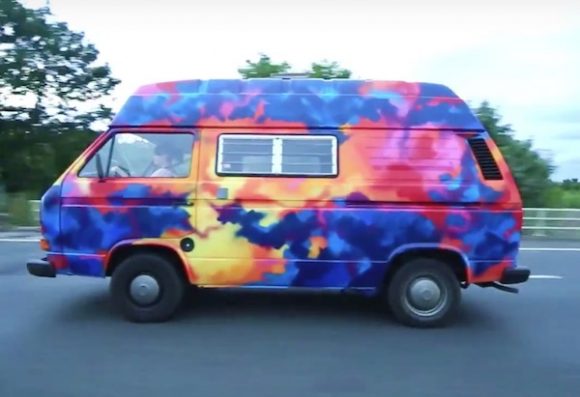 This is another crazy custom Vanagon paint job. These guys took a standard white high top VW, and turned it into a colorful, wacky van. They decided to let everyone in on the fun so they created a time-lapse video of the whole process. Click through to check it out.

READ MORE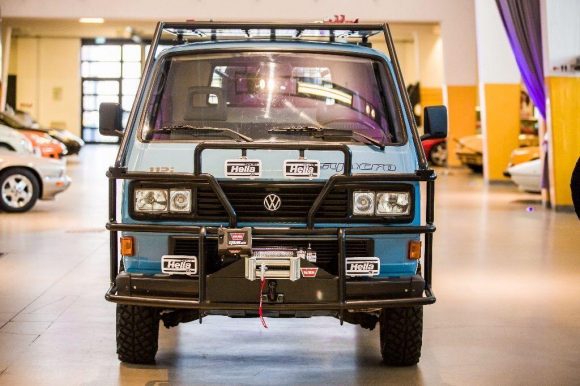 This 1988 VW Syncro Double Cab truck is to die for. It lived in Sweden and was well taken care of. It went on sale in April 2017 with an asking price of $18,500. Would you pay that much for this truck? This truck looks pristine on the inside and out and has not been restored. It was simply well maintained. Click through for more stunning pics.

READ MORE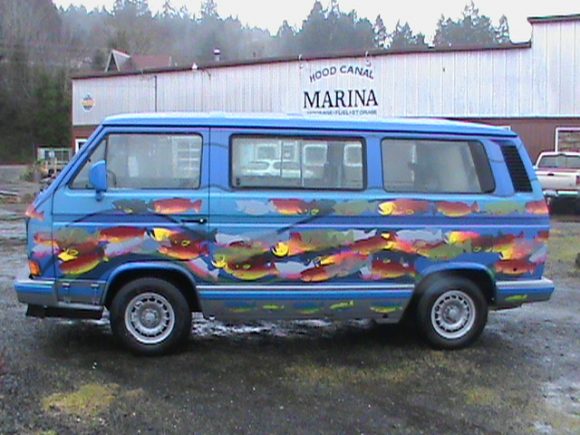 File this one under crazy Vanagon paint jobs. This 1990 Vanagon sits outside the Hood Canal Marina with a paint job fit for its surroundings. Someone decided (after the fact) to paint some fish on this Vanagon, perhaps to make it feel at home. The otherwise normal looking Vanagon is instantly transformed into something to look at. This is definitely not my aesthetic choice, but I'll give them an "A" for effort.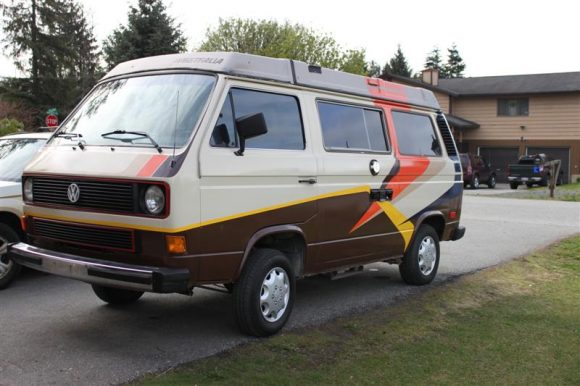 Sorry for the boring title, but this is an interesting paint job. I can't think of another way to describe it. The Samba user bluediamond1551 did this paint job in his garage for less than $300. He says he used oil base Rustoleum and a HVLP paint spray. How would you describe this paint job? Modern? Retro? Click through for another pic.

READ MORE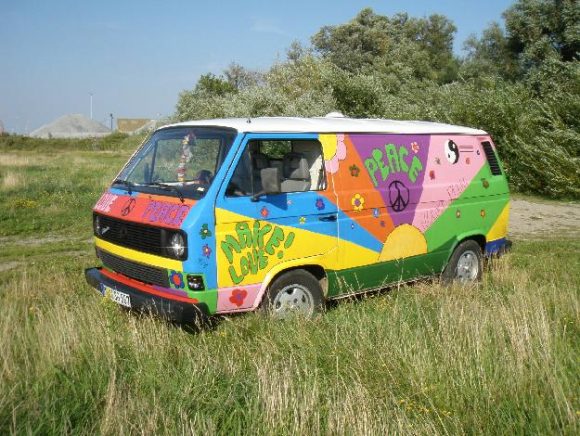 File this one under crazy paint jobs. We've seen a lot of crazy Vanagon paint jobs and this one definitely qualifies for the list. It's a hippy peace van, yet it still looks good. I would love to see the interior of this van. If you zoom in close, it appears that the cab is walled off from the rear of the van. Interesting, but the paint job takes the cake.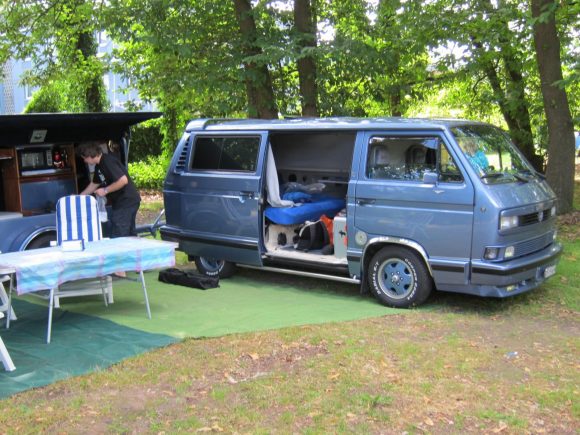 After looking at Vanagons every day, I cannot believe I've never come across this one before. This van sports stock wheels, but they're painted so they look great. Add them to the painted bumpers, eyebrows, clear turn signals, and smaller side view mirrors, and you have yourself a very nice van.