Aug 19, 2014 | Category:
Body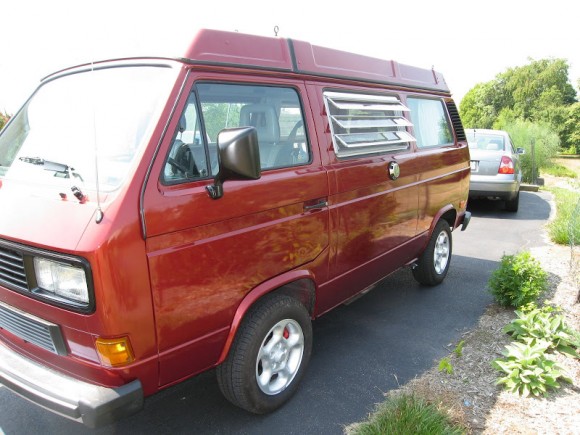 Some of the old VW Buses came with louvered windows, or jalousies, but Vanagons come with sliding windows. Several Vanagon owners have adapted the old louvered windows, or made some of their own. There are several examples over at The Samba, and I decided to post a few.

READ MORE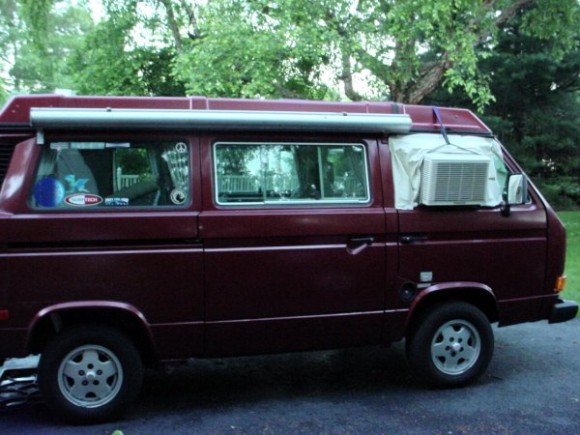 This hack comes from Dan Reed and I love it! I can't say it's the easiest way to stay cool in the summer, but if you are camping for an extended period it might be worth it. As you can see, Dan placed an air conditioner in the window of his Westy. Click through to see how he did it.

READ MORE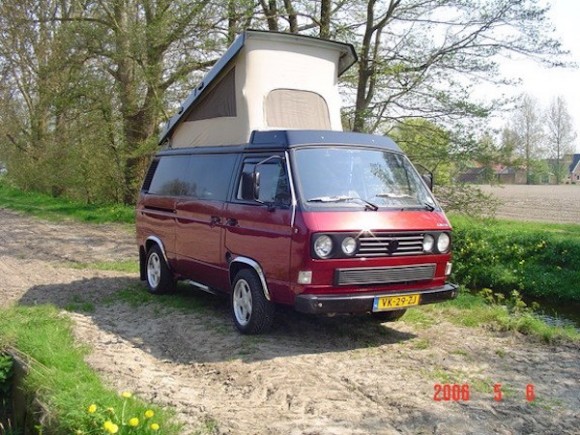 This 1991 TDI conversion looks great. It has a long list of upgrades including adjusted gearbox, lowered suspension, RVS exhaust, and more. Details like the chrome above the wheels, South African grill, truck side mirrors, and covered side windows make this a beauty. This one was for sale recently. Click through for a more complete list of its features and upgrades.

READ MORE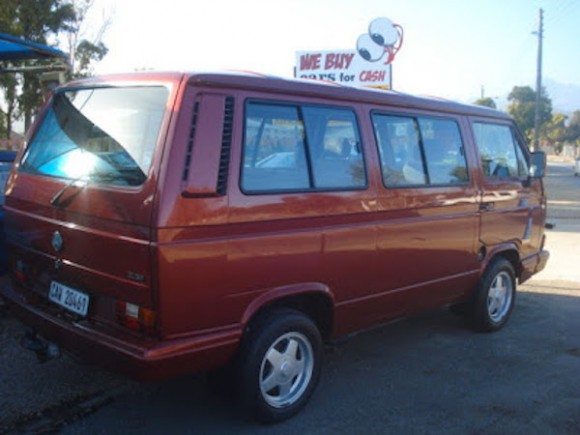 South African VW Van fans are so lucky. VW kept making the Vanagon (aka T3) in South Africa long after the US production was halted. Check out some of the upgrades you get with this South Africa Caravelle Vanagon Kombi. For starters, it has larger side windows and an exterior air intake scoop. Click through to see the interior upgrades.

READ MORE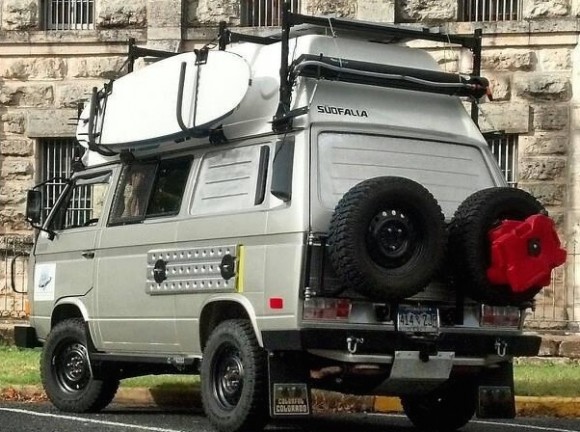 Some people just take hacking the Vanagon to the extreme. Check out this monster Syncro expedition that is currently up for sale at the Samba. It's a gorgeous load of Vanagon insanity. It comes with a high top and so many custom options it's impossible to list them all. How much will it set you back? Oh, only $48,000. Click through to see the interior, plus the full list of features.

READ MORE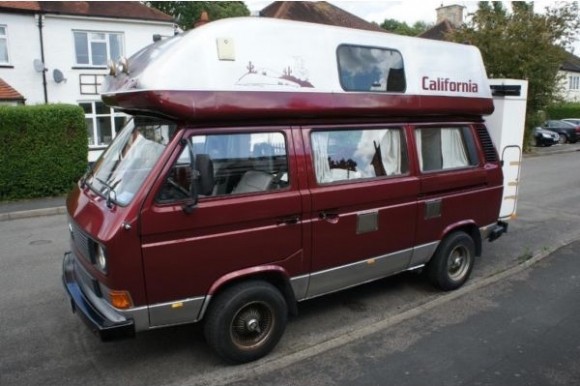 This early 1980s high top makes this van look like more like a mini RV than a Vanagon camper. I wish we had some internal shots, but we just have to admire it from the outside. It has driving lights mounted to the front and a side window. I'm sure this high top provides a lot of standing room in the van. Click through for another pic.

READ MORE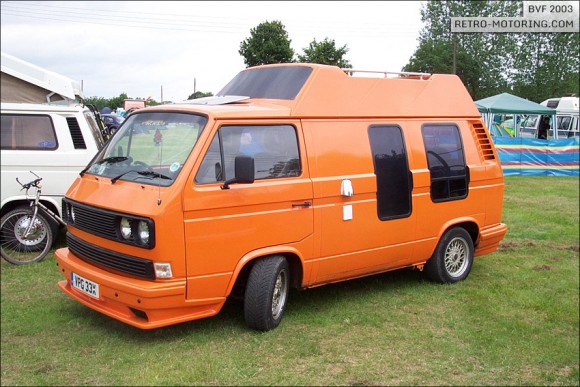 There is so much to love about this orange VW T25 high top. First of all, it looks like it has been dropped to a Carat height. It has painted bumpers and a body kit as well as two side windows. Check out the high top with the roof rack and sun roof too! The South African grill and clear turn signals add a nice touch to this van. The wheels are not the best, but they work. Does anyone have any information about this beauty? I'm jealous!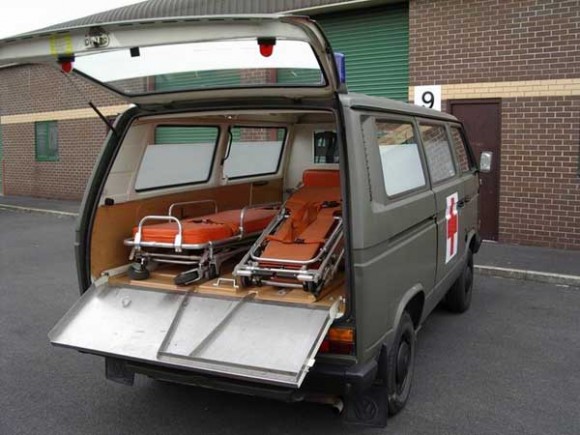 We've seen Vanagon ambulances before. This one was used in the Belgian Army, and was recently for sale. Click through for the full description and another pic.

READ MORE
« Older Entries | Newer Entries »